So earlier this morning I posted a deal sharing 45% off ALL canvases with FREE shipping from CanvasPeople.com. That's already a fantastic deal, but I just learned that you can also get a FREE $10 rebate on top of the discounts and free shipping, making for an amazingly low price on an awesome gift or a gorgeous picture for your own wall!

The small canvas print ends up being $27.49 when you take advantage of this CanvasPeople.com deal for 45% off canvases with free shipping.  Here's how to get an extra $10 CASH REBATE, making your final price just $17.49:
Upload your photo and go to the CanvasPeople checkout page.
Finalize your order and PRINT your order confirmation page.
Visit this link for a free subscription to Family Fun magazine with any Canvas People order.
Print out the page and follow the instructions for a FREE $10 rebate instead of the free magazine subscription. See below for more details.

To be clear, you're opting for a FREE $10 rebate (a check will be mailed to your home) instead of receiving the free magazine subscription. Since Family Fun magazine routinely goes on sale for $3.49/year, saving $10 on your CanvasPeople.com order makes so much more sense!
I know filling out and mailing a rebate form isn extra step, but I've done this exact same offer and received a check within just a few weeks after mailing it. It's quick and easy, and definitely worth the extra 4 or 5 minutes it takes to do it!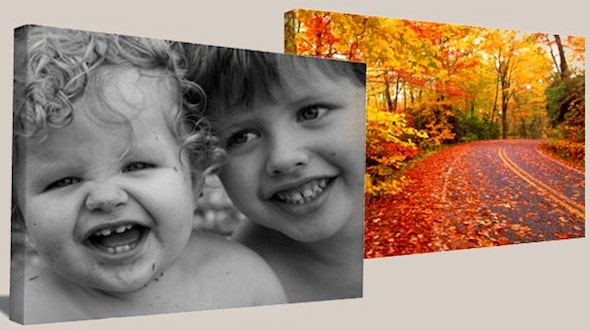 Curious about Canvas People and what real people think of their canvas prints? Here are just a few testimonials:
My family and I had photos taken together and I really wanted a big canvas made to hang in our new house! It was so easy to order, it turned out BEAUTIFULLY, and I have already ordered 5 more since this one! 

I have ordered 3 canvas prints from CanvasPeople and have not been disappointed yet!

I ordered 2 canvases, one for a gift and one for myself.  The person who got the gift was thrilled and I love mine.  I am looking forward to ordering more from Canvas People. Thank you so much! 
Hurry over to Canvas People and get a beautiful canvas print for as low as $17.49 today!
Place your Canvas People order by the end of the day on 12/10/2013 to ensure your order arrives before Christmas.