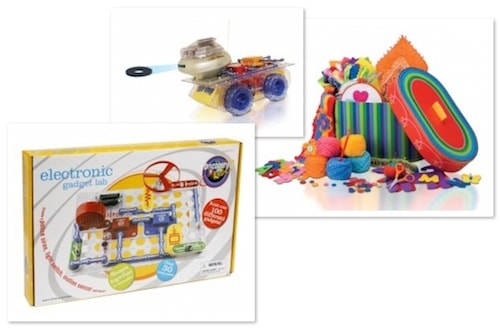 The Discovery Channel Store is the place to shop for educational toy deals right now with the DiscoveryChannel.com coupon code BOGOTOY. Use it at checkout for buy 1, get 1 FREE toys!
I'm not sure when the promo code expires, so put a few items in your cart and try it out before spending a lot of time shopping around the Discovery Store site.
This promo code will work for any multiple of 2 in your cart. Buy 4 toys, get 2 free. Buy 12 toys, get 6 free, etc. But keep in mind that the code will make the lowest-priced items in your cart free first, so make sure you buy items priced similarly to maximize your savings.
Shipping starts at $5.95 but the deals are so amazing that it's worth paying! Here are some that I'm loving:

This Discovery Snap Rover Deluxe Set is already 40% off. It's on sale for just $59.99, but buying another similarly-priced item brings them both down to $29.99 each. That's a 72% savings off the regular price. These are priced between $73 and $100 each on Amazon.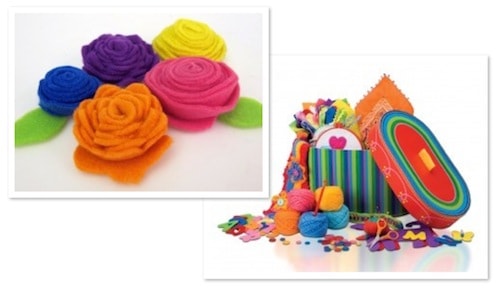 The Discovery Crazy Craft Kit looks like a great rainy-day activity, and two of them would be just $13.99 each with the code, which is 70% off the regular price. These are $27.49 each on Amazon!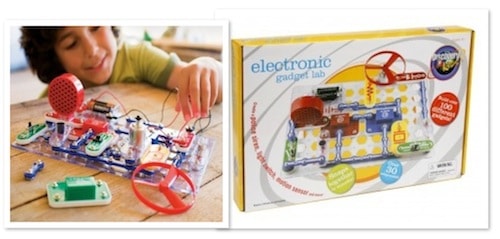 The Discovery Electronic Gadget Lab is already just $18. Buying another of the same or another toy priced at $18 item makes them just $9 each after the code which is 70% off the regular price. These sell for $20 each on Amazon!
Shop quickly since we don't know how long this code will be valid.
Thanks so much to Pocket Your Dollars for this toy deal!!