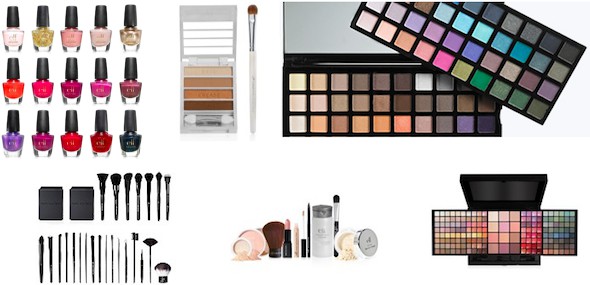 ELF Cosmetics is celebrating the holidays by introducing new deals every day. Today's deal is fantastic and I'm super-excited about it!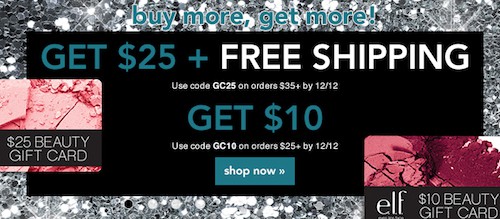 Today through 12/12, spend $35 or more at EyesLipsFace.com and you'll  receive a FREE $25 gift card AND free shipping when you use promo code GC25 at checkout. 
If you want to spend a little less, you can also buy $25 in ELF Cosmetics items, use EyesLipsFace.com promo code GC10 and you'll get a FREE $10 gift card. Shipping is only free on orders of $35 or more, so you won't get free shipping.
Keep in mind that standard shipping is $6.95. If you like ELF cosmetics or know someone who does, it makes way more sense to spend $35, for the bigger gift card and FREE shipping!
This is a fantastic way to shop for a gift and score a FREE gift card for yourself. You could also use that gift card for another gift or use it to buy more presents! I'm almost positive I'll be taking advantage of this deal myself to get gifts for a few family members!