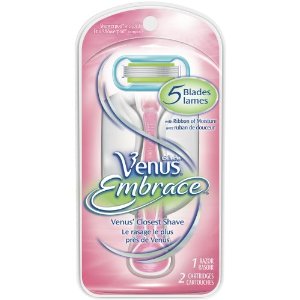 Right now, Amazon is offering up a great $4 online coupon to use on select Gillette Venus razors. This is my favorite brand of razor, and you can one with refills for as low as $4.49!
I just ordered the Gillette Venus Embrace Pink Razor with 2 refill cartridges for just $4.49. It's out of stock right but Amazon will let your place the order and use the coupon so you can take advantage of the deal while the Amazon coupon is available.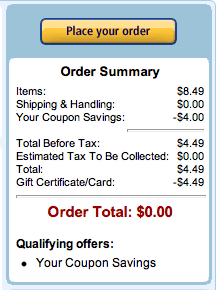 Just visit the Amazon Gillette deal page and select the type of razor you'd like to order. Scroll down to find the $4 coupon and either click the button to "clip" the coupon or make sure that it's already clipped. You'll see the discount at the final checkout screen.
If you can't get to the Gillette deal page check out the Amazon page with all available coupons and look for the $4 off coupon there. Click on it to see all the razors included in the promotion.