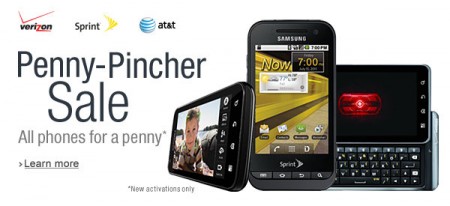 Here's another great deal for moms and dads:
Head over to Amazon to get ALL Sprint, Verizon & AT&T phones for only $0.01 with a new activation!
This even includes the newest phones like the Blackberry Torch, Droid Razr & others! PLUS, if you buy a hotspot ready Verizon or Sprint phone and activate that feature you'll also score a FREE $100 Amazon gift card!
If you're in the market for a new phone with the same carrier, there are also lots of upgrade deals. Just go to the Amazon Wireless page and click on the Ready to Upgrade box on the upper right screen to see all the upgrade offers.
I need to wait until April to shop for a new phone, but this selection, paired with Amazon's selection and customer service, is making me impatient!