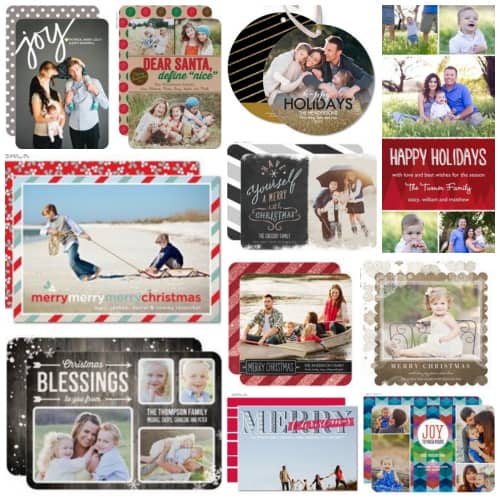 I just love the quality of Tiny Prints products, and I'm so happy that they're giving all of you a chance to order your custom photo holiday cards with a discount and free shipping!
These Tiny Prints flash sales have been pretty fantastic over the past week, but tonight's is definitely my favorite!
Starting at 4pm Pacific Time (that's 6pm CST, 7pm ET) today and ending at 11:59pm PT, you'll save 25% on ALL holiday cards AND get FREE SHIPPING when you use Tinyprints.com promo code CARDS25FS.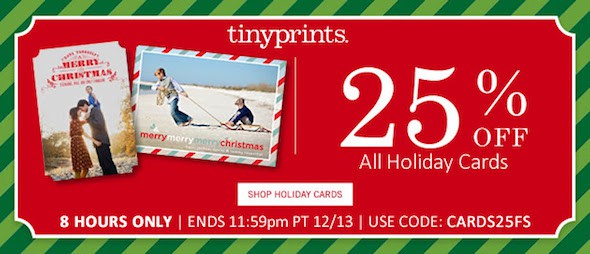 I love that Tiny Prints is not only still offering to get you your holiday cards on time, they're actually offering them to you at a discount with FREE shipping!
Be sure to order up your holiday cards tonight to get in on this great deal! Use Tinyprints.com promo code CARDS25FS to save an extra 25% and get free shipping!