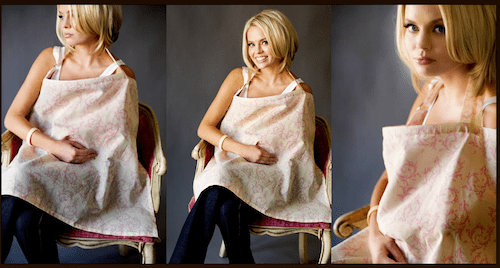 I loved this deal several months ago when Udder Covers was offering up these free Hooter Hider-like nursing covers. The brand says they're "free", but you do need to pay $11.90 for shipping. Regardless, $11.90 total for a cute, functional nursing cover is an excellent price!
Udder Covers is committed to making the most dependable nursing cover on the market. It's simple. We want you to have a product that will cover you where you need it and yet still allow you to have eye contact with your baby – all while wearing something chic and stylish.

Our rigid neckline gives you direct eye contact with baby.
Our fabrics are made of 100% breathable cotton.
Stainless steel d-rings allow fully adjustable neckline.
Machine washable.
Here's how to get your nursing cover for just $11.95 shipped:
Visit Udder Covers and click on the Shop Now link across the top of the page
Choose the design you'd like–there are lots of cute, modern fabrics to choose from.
Select a quantity of 1 and your page will reload to add one to your cart.
Scroll down to the bottom of the page and enter Udder Covers promo code BABYSAVINGS in the promo code field.
Enter your shipping and credit card details to pay for the shipping costs and complete your order.
Your final price will be just $11.90!
You can even order as many as you want–you just can only order one nursing cover one per order and you need to open a new brower tab or window for each order you place. The easiest way to do that is to right click on this link and click on Open Link in New Tab or Open Link in New Window for each nursing cover you want to order.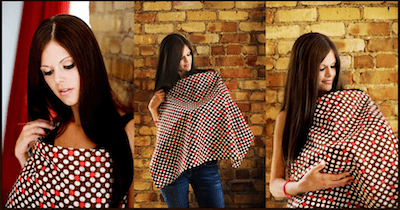 Have you ordered your free Udder Covers nursing cover in the past? What do you think of the product?