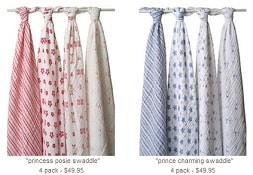 Aden + Anais is celebrating their 10,000 Facebook fans by offering up a rare promo code for AdenandAnais.com. Just use coupon code FBFAN10K at checkout to save 30% on your entire purchase!
The coupon code expires on 8/3.
Shipping is free when you spend $60 or more.
Like Baby GoodBuys on Facebook to connect with over 7,500 baby deal finders!