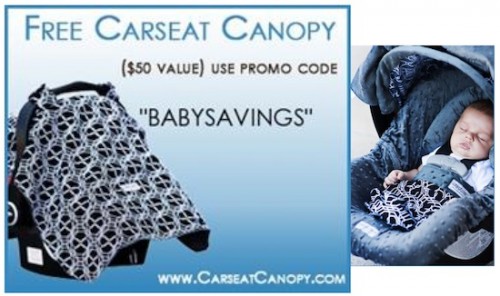 Just in time for those cold winter months, you can get a "free" carseat cover from CarSeatCanopy.com!
You'll still have to pay $12.95 for shipping, but that's a great bargain for an item that usually costs at least $20!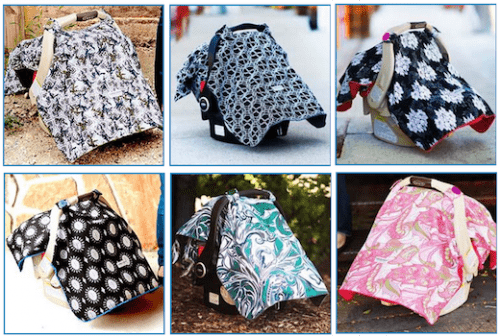 These free car seat covers are made from a wide variety of gorgeous cotton prints, and they're lined  with minky fabric on the inside so baby has something soft to touch.
Just go to CarSeatCanopy.com, click the Shop Now link and select the car seat cover you want. Use CarSeatCanopy promo code babysavings at checkout to take off the entire cost of the cover and just pay shipping for your total costs!