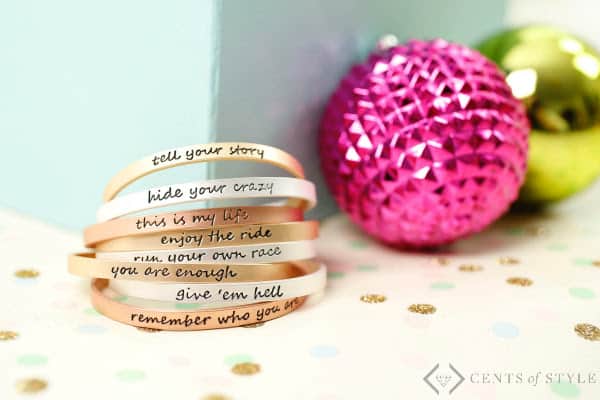 Today you can get these gorgeous script tribe bracelets for $11.99 (a $26.95 value) with free shipping when you use Cents of Style promo code TRIBEGIFT16.
These bracelets are beautiful on their own but they look fantastic when they're stacked together. Here are some tips for stacking bracelets:
Start with 2 tribe bracelets, add a second bracelet in a different metal that is a bit thicker. Finish off your look with a touch of texture with a tassel bracelet in 2 different colors.
Start with your favorite tribe bracelets, add some sparkle & metallic glam then finish with a touch of glitter.
Start with your 2 favorite inspirational sayings (in the same metal) and finish it off with a thicker, neutral bracelet in the middle.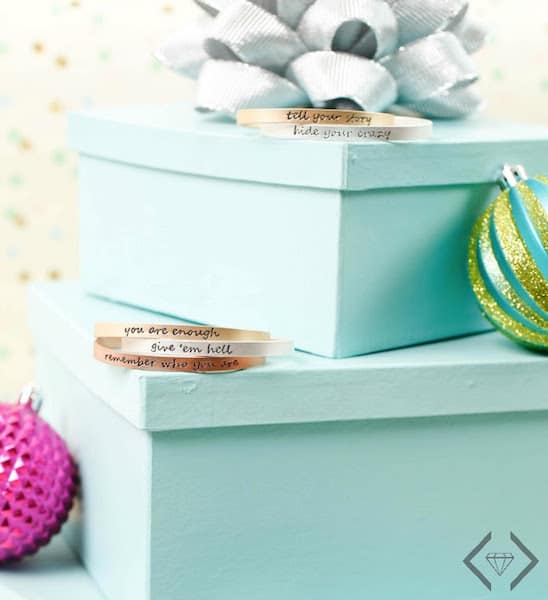 When you go to the checkout screen enter your Cents of Style promo code on the right side of the screen. The price will then adjust to $12.95 for each scarf in your cart.
Make sure Free Standard Shipping is selected to maximize your savings.
This deal is only available on Monday December 5th, but it ends as soon as the bracelets sell out!