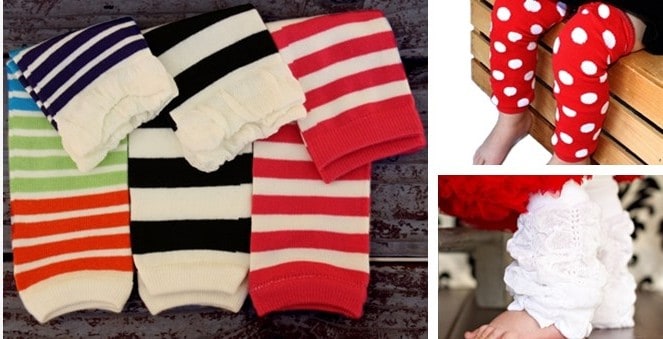 Head over to Jane.com and check out these cute Baby Leg Warmers for just $1.98 (reg $15.99)!
Tons of colors available:
Black and Off White
Dusty Rose
Hot Pink and Off White Striped
Fun Stripes
Hot Pink Polka Dot
Double Pink Striped
Red and White Polka Dot
Green and Lime Polka Dot
White Scrunchy Sheer
White Scrunchy
Hot Pink Scrunchy
White with Pink Polka Dots
Lavender Striped
Pink and Brown Striped
Shipping is $1.98 for the first item and just $0.50 for each additional item. Buy a few and save on shipping!