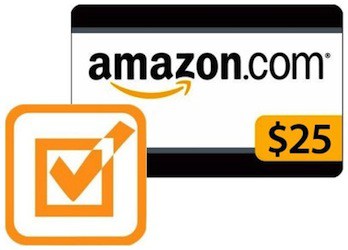 The BabySavers Reader Survey is set to close at the end of the day today, and I'd be thrilled if you took a tiny bit of time (less than 5 minutes) to provide your valuable insight and feedback about this site.
Since time is money, one lucky reader who completes the survey will win a $25 Amazon gift card! Your responses will be anonymous, and if you choose to provide your name and email address to enter the gift card giveaway, that information will be completely separate from the survey answers.
Take the BabySavers Annual Reader Survey while it's still open! 
If you'd like to read additional information about the survey, please visit this page.