This shop has been compensated by Collective Bias, Inc. and Walmart Family Mobile. All opinions are mine alone. #DataAndAMovie #CollectiveBias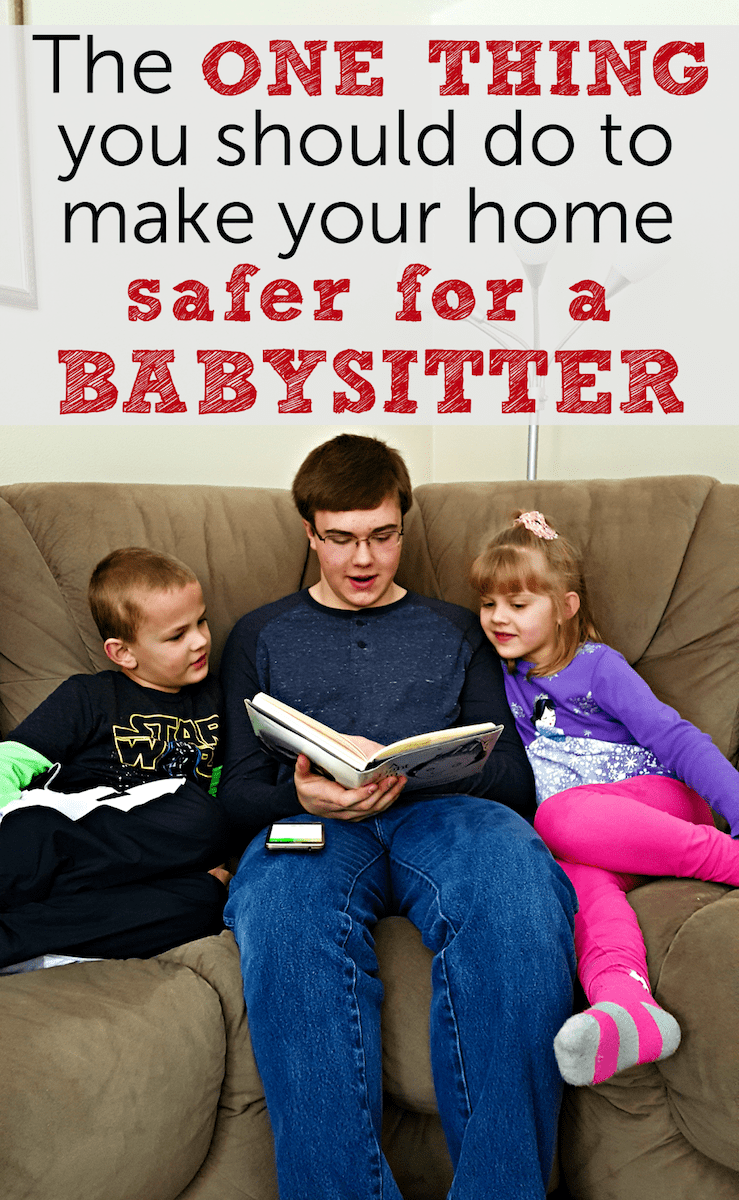 A few months ago, my husband, our two kids, our dog and our cats packed up everything we owned and moved 150 miles. I'm still a Minnesota mom, but the move put us closer to family and has been a big (but positive) change for all of us.
One big perk of moving is having our kids, Haiden and Piper, be much closer to some of their cousins. Even better, one of those cousins is fantastic with kids and he's old enough to babysit.
Having a sitter come to my house and watch my kids while I'm not there is something totally new to me as a parent. While our kids have spent the night at their grandparents' homes to help out when we were out of town, a traditional babysitter is new territory for all of us.
I babysat quite a bit for neighborhood families when I was growing up. Most of those families would be pretty diligent about leaving "in case of emergency" instructions, and my own parents were just a few houses away if I needed them.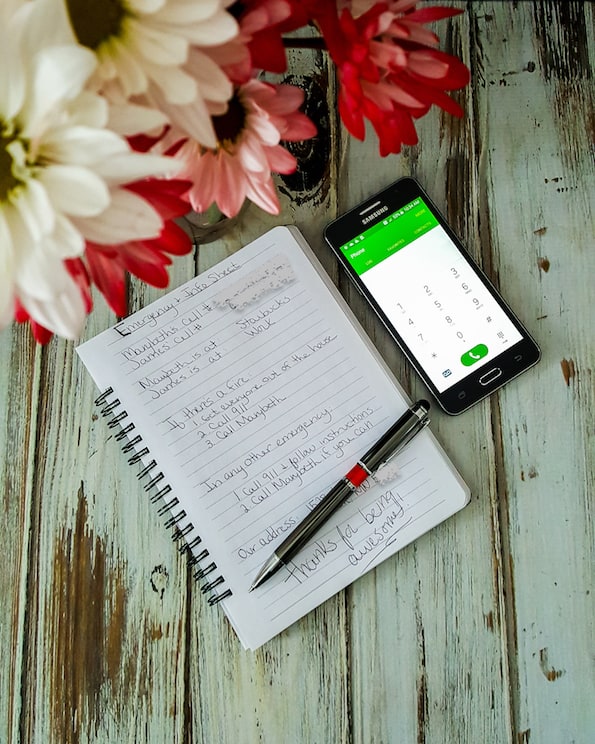 But things are different now. I didn't think about it until the first time my nephew, Trent, arrived to babysit Haiden and Piper. Trent is a smart and capable kid. He knows that he should dial 911 and/or get himself and the kids out of the house if there's an emergency. We just had one problem:
My husband and I both carry cell phones. We don't have a landline, and Trent, the babysitter, doesn't have a cell phone.
The truth is, I'm not leaving anyone at home with my kids without having a phone. I'm telling you, your babysitter needs a phone! That first time we had a sitter I left my phone with him and I brought a tablet with me. He could text me with questions and use my phone if he needed it. But a better solution was needed.
After discussing it with my husband, we decided that we could use a no-contract phone to make sure our sitter was safe at home with our kids. It turns out that Walmart Family Mobile Plus plan is a great option for a variety of reasons:
The phone with the Walmart Family Mobile Plus Plan of unlimited talk, text and data will be available for Trent to use if he needs it for anything. He can call me with questions, his own parents for advice, my husband if he's needed or 911 in case of emergency.
The unlimited data on the plan includes up to 10GB of 4G LTE service. While he's very self-sufficient, now our sitter can use the phone to look up information, recipes or instructions while he's at our house.
The Walmart Family Mobile PLUS plan includes a free movie on VUDU each month. Now we're planning on having Trent come over to babysit and give the kids a movie night. They can have popcorn and order up a free movie to watch on our laptop!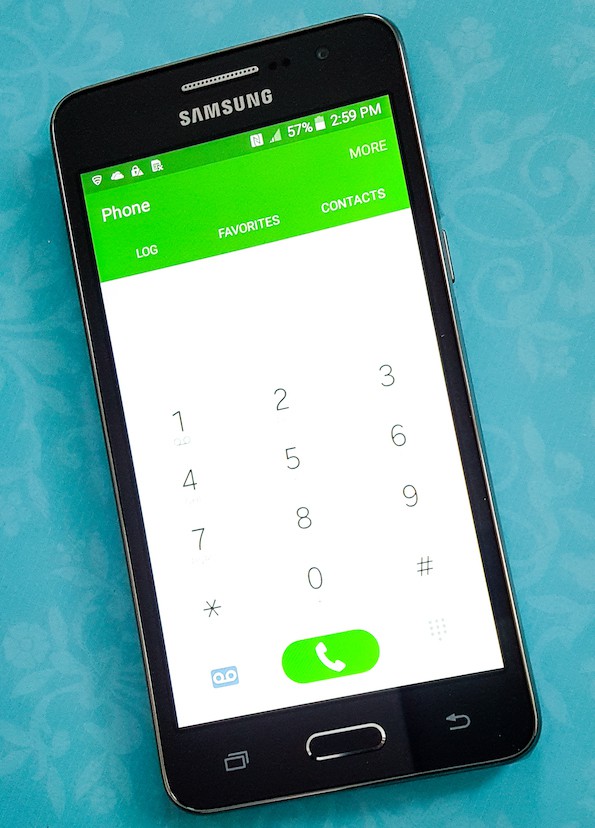 I also just really like the idea of having an extra phone with active service. We know that Trent won't be using the phone a lot while he's babysitting, but it will still be put to good use!
While Haiden and Piper are in no way ready for phones of their own, it's nice that we now have one available for them to take along if they're not at home. the unlimited data is a huge perk, and I love knowing we won't go over any allotted data when streaming  movies on a long road trip in a few weeks!
How to Start Using Walmart Family Mobile:
One thing I appreciate about Walmart Family Mobile is how easy it is to start using. I just headed to the electronics department at my local store.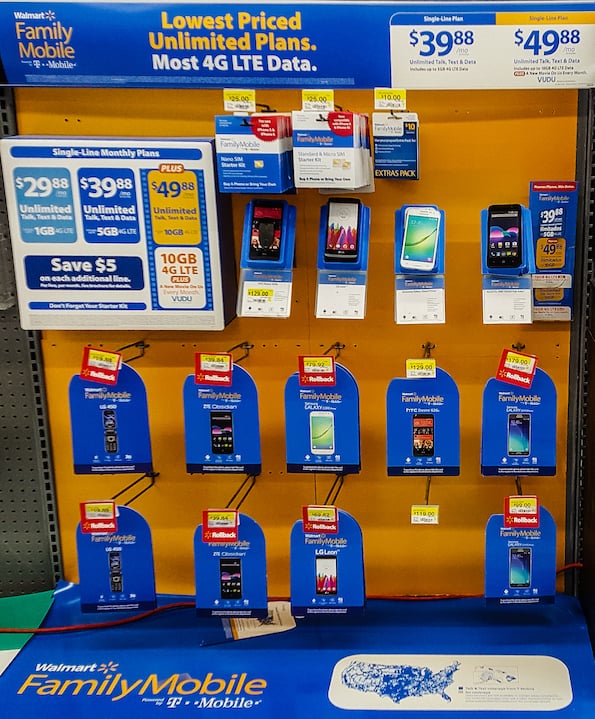 I easily found the display (pictured above) and started looking at phones. I picked out the Samsung Galaxy Grand Prime for $99 (on Rollback from $149).
I chose that phone because I've had great experiences with Samsung in the past, and it has an 8mp camera. If the phone is going to be used for any pictures, I want them to be high quality!
As a new user I also had to buy a $25 sim card starter kit.
Seeing the details of all the plans right on the display makes for very easy shopping. It's great to see how affordable all the Walmart Family Mobile plans are, too!
All in all, I'm quite happy with the Walmart Family Mobile Plus plan, but I love knowing that my babysitter and kids are safe at home with a phone that's ready to use!
Besides having a phone for the sitter to use, what are other things all parents can do to make sure a home is as safe as possible for a babysitter?
Disclaimer: All prices for phones and plans included in this post are accurate as of the date of posting; however, these prices are subject to change. Please refer tohttps://cbi.as/28aqc or your local Walmart for current pricing.