This post brought to you by Holmes® Smart Air Purifier. The content and opinions expressed below are that of Babysavers.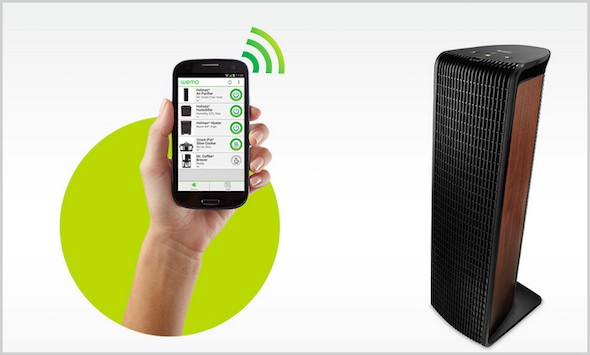 I've had allergies that cause nasal and sinus congestion since I was a teenager, and the symptoms have only worsened as I've grown older.
I'm definitely thankful that allergies are generally my only health concern, but I have to say, my allergies are irritatingly persistent and I wish I didn't have to deal with them.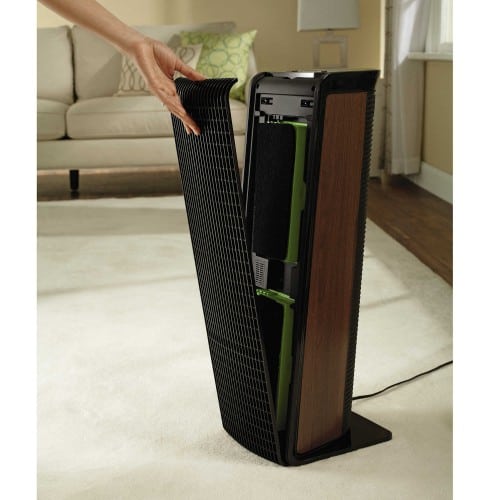 One thing that can help alleviate allergy symptoms is an air purifier. I've tried a few in the past. While my sinuses like the fresh, clean air, I always, always have trouble remembering to change the filters.
If I do happen to remember, it usually leads to either not having model numbers when I'm at a place where I can buy replacements or remembering to buy replacements when I'm nowhere near a store that sells them.


The Holmes® Smart Air Purifier offers a key feature to help people like me (meaning: forgetful people): automation and reminders via WeMo technology. 
A "WeMoment" is the feeling of relief we experience when we're able to adjust technology to better our lives. The WeMo app and integrated products strive to give us WeMoments every day!

The WeMo technology on my new Holmes® Air Purifier allows me to purify the air from anywhere using my phone or tablet, and the WeMo app notifies me when air quality is poor and when it's time to change the filter in my air purifier.
To be honest, I feel like the WeMo technology is only useful if it's paired with a good appliance. The Holmes® Air Purifier is definitely a quality product. Here's why:
The Holmes

®

Air Purifier has true HEPA filtration that removes up to 99.7% of airborne allergens including pollen, dust, dust mite debris, mold spores, pet dander and smoke/odor.
It includes 2 replaceable True HEPA allergen-remover filters.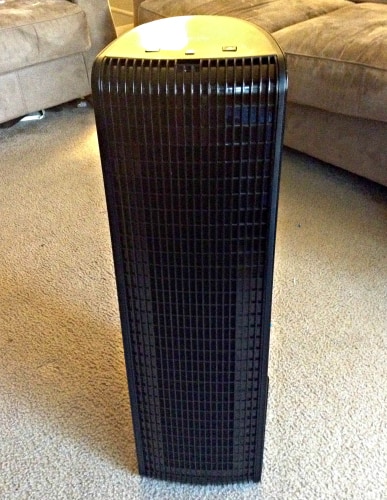 I love that I can can turn this air purifier on and off via the app on my phone. One thing I'd never do is leave an air purifier running while our family is on vacation. Yet the faint smell of uncirculated air that lingers in our home when returning from a trip drives me crazy.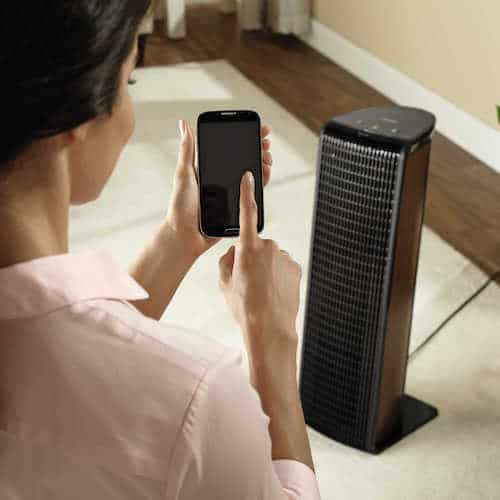 Now that I have this particular air purifier, I can turn it on several hours before I'm due to return home so the air is fresher when I walk in the door.
Here's a quick video demonstrating the features of the Holmes® Smart Air Purifier with WeMo Technology:
The Holmes® Smart Air Purifier has an MSRP of $199 and it can be purchased at Bed Bath and Beyond, Kohl's and Amazon.