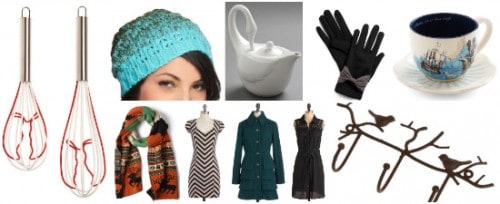 Find deals on women's clothing, adorable home items and gifts during ModCloth's Homeward Bound Sale!
The Homeward Bound Sale has over 100 "holiday-ready" items for 25% off–a rare deal if you love to browse the amazing selection at Modcloth!
The featured products are all about going home, getting cozy, and going out! If you need a special dress for the holidays, there are plenty on sale: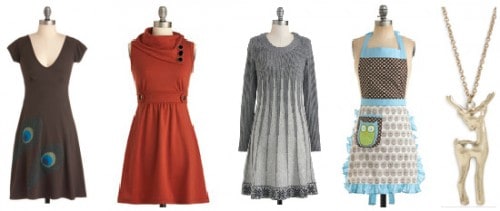 If you know you're going to need a unique gift for that hard-to-find friend, this might be your chance to snag something at a deal! (I'm especially loving those bunny rabbit whisks!)
Shop Modcloth's Homeward Bound Sale through Thursday, 11/8. Shipping is FREE when you spend $50 or more!