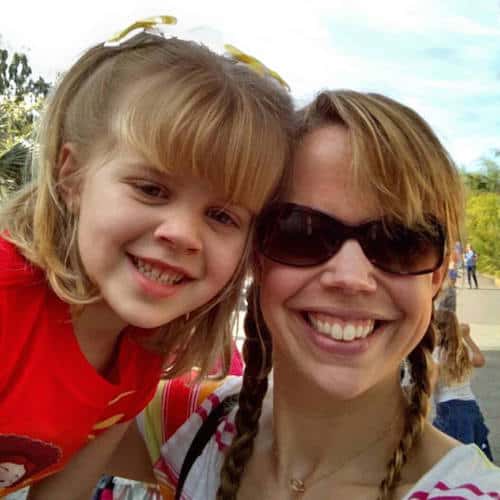 Like mother, like daughter.
As I've grown older and more self aware, I find myself realizing how very much like my mom I am. We're in no way identical in looks or personality, but it's definitely not hard to see we're related.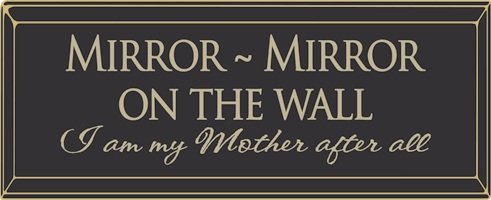 Now that I'm a mom to my own daughter, It's both fun and frustrating to see quite a bit of myself in Piper. We're both stubborn. We don't mince words. We're both sensitive and cry quite easily. We both love to read, love to laugh and love to hug.
Beyond our similarities in personality, it's also hard to deny our physical likeness. Though Piper is far more adorable than I'll ever be, I love to see my eyes and smile on her face.
Like everything else in life, I know that relationships change as time goes on. I love my daughter and cherish our moments together, and I want to do everything I can to keep our relationship as happy and healthy as it can possibly be. Actually, I want to continue to make it happier and healthier.
Here are 5 ways mothers can keep improving their relationships with their daughters:
1. Start early. Building a strong relationship with your daughter can start at birth. If you're concerned that you haven't given yourself and your daughter a fair shot at a good relationship, start now! There's no time like the present to work on it.
2. Give her your undivided time. When Piper was as young as two years old she would recognize when she had me all to herself. My husband and my son would be otherwise occupied, and she would simply blossom under all the undivided attention from mom.
Nothing says I love you and I respect you like giving someone your full attention. In our age of distractions, this is more valuable than ever!
3. Give praise. Positive reinforcement is rewarding good behavior rather than punishing the bad. I don't believe in giving too much praise to either one of my kids, and I especially love how Piper soaks up any compliments and praise she receives.
4. Build trust. Trust is the foundation for any relationship, and it's more than just not lying to your daughter. Trust is earned by following through on promises (even the small ones), keeping secrets and being there when you say you're going to be there.
5. Be honest. Without honesty, we can't have trust, right? Depending on the subject matter, the truth can definitely hurt your daughter's feelings. At the same time, you can use your love for her to soften the blow in the best way possible, while still being honest.
Not one thing on the list is a magical item that will create or improve a relationship with your daughter, but combine them together and you have a pretty fantastic start!
Join me as I travel to New York City for the Ricki and the Flash press junket!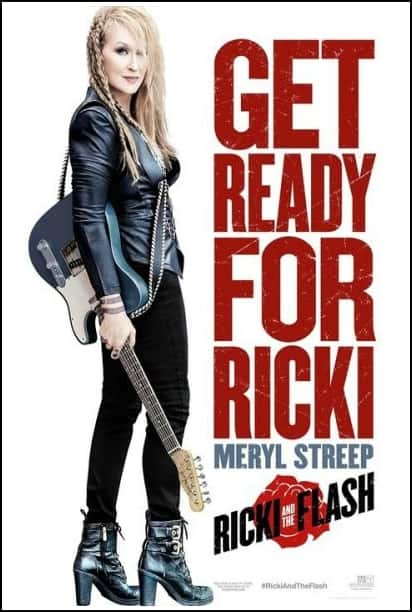 About Ricki and the Flash:

It's been a roller-coaster ride for Ricki Rendazzo (Meryl Streep), a one-time wife and mother of three who left her family behind to follow her dreams of rock 'n' roll stardom.

Now, the singer and guitarist must face the music when she returns home to Indiana to reconnect with ex-husband Pete (Kevin Kline), troubled daughter Julie (Mamie Gummer) and engaged son Josh (Sebastian Stan).

Filled with regret, Ricki hopes to find redemption for all of the bad choices that she made in the past.
Ricki and the Flash opens in theaters everywhere on August 7th, 2015. Get your tickets today!
Disclosure: Sony Pictures Entertainment flew me to New York to participate in this press junket and other events related to the promotion of Ricki and the Flash.