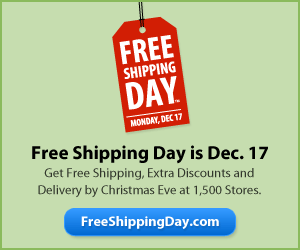 Monday, December 17 is FREE SHIPPING DAY, and there are over 1,600 online stores that are participating by offering free shipping!
Not  every merchant is offering free shipping on any and all orders, but there are definitely a lot that are doing just that!
See the entire list of stores and how to get free shipping all day starting at midnight on 12/17!