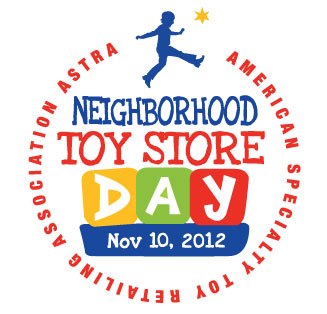 I grew up in a medium-size city, and I totally remember how exciting it was to take a trip downtown and stop into one of the few independent toy stores around. The selection was diverse, the atmosphere was so much warmer than the store in the mall and the staff was friendly and helpful.
Now, I'm thrilled to see that store still open when I go back to my hometown. When I think about it, there are so few neighborhood toy stores anywhere, and all of the stores I can think of offer a fantastic shopping experience for both little ones and their parents!
Even better than finding great toys, shopping at neighborhood toy stores offer the following:
Local economic stability
Solid community development
Reduced environmental impact
Generally better customer service
A local toy store in your city might be just waiting for your business! Visit yourneighborhoodtoystore.org to find one nearby.
Neighborhood Toy Store Day is November 10th, and participating stores will host in-store events for families which could include craft projects, live performances and/or special discounts!
We're celebrating Neighborhood Toy Store Day with a box of toys that we received in honor of the event! Here's what we have in our home right now: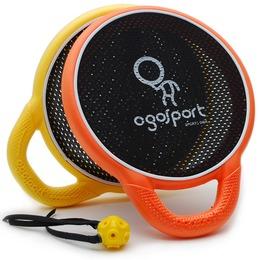 OgoDisk's Ogo Sport Raq ($34.95 MSRP)
OgoSport was founded in 2004 by a pair of talented graduates from the Pratt Institute, a renowned school of design. The toy creators at Ogosport develop battery-free products that encourage active play and exercise (outdoors and indoors) and allow people of all ages and abilities to play together. 

The OgoSport RAQ features the new Flux ball, with adjustable speed for tailored fun and it can be used to bounce any ball!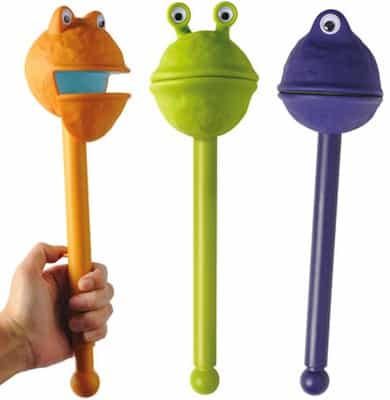 Educational Insight's Puppet-on-a-Stick Set ($23.99 MSRP)
3 fun rubberized puppets in a boxed set inspire dramatic and creative play! These puppets may also help children develop communication, fine motor and motor-planning skills, in addition to sensory awareness and social interaction.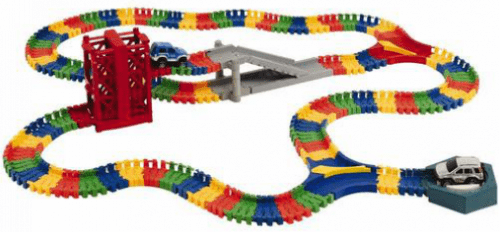 Kidoozie's Deluxe Build-a-Road with Elevator
Take your cars everywhere on this road – up the elevator, over the bridge and around the track. 240 Build-A-Road pieces stretch over 15 feet!

How you put the flexible track together is completely up to you and your child! Ramps, a road divider, an elevator, a turnaround, an overpass, and a huge amount of track, Deluxe Build-A-Road can be constructed an infinite number of ways. Fun action pieces ensure it's never the same build twice!

Two battery-operated cars make the set complete. Kids are mesmerized by the racing cars zooming around the track that they've created!

Easy to build with no tools required, this racetrack building and racing set paves the way for lasting creative fun.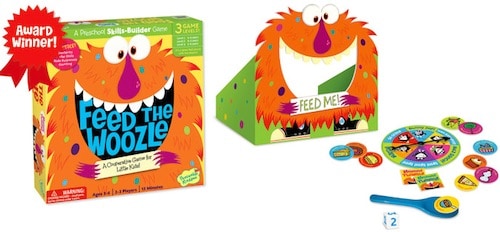 Peaceable Kingdom's Feed the Woozle ($19.99 MSRP)
Winner of multiple awards, this game is made for ages 3-6 and 2-4 players can participate!
Unlike most games Feed the Woozle encourages kids to work together feed the Woozle so he won't be hungry. This way, kids work together, learn together and they help each other! A cooperative game eliminates stress, builds self-esteem, and teaches kids that playing together can be fun!
Don't forget to shop and celebrate at your favorite local toy store on Saturday. Find your nearby neighborhood toy stores at YourNeighborhoodToyStore.org. Follow The WooHoo Factor on Facebook and Twitter.
I'm participating in a campaign to spread the word about Neighborhood Toy Store Day. Thanks to ASTRA for providing the above products to feature here!