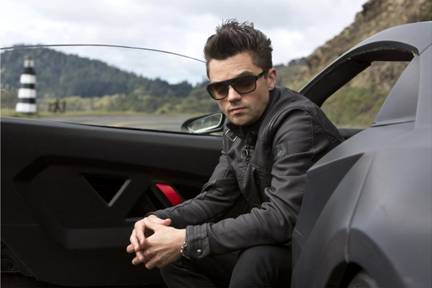 I love that picture so very much!
Earlier this month I posted a DreamWorks Pictures' Need for Speed behind-the-scenes featurette, Driving School, that showed Aaron Paul preparing for his role in the film. I also shared that there would be three featurettes for your viewing enjoyment!
Now I have the second Need for Speed featurette to share. titled Driving School…Again, this one features the incredibly talented Dominic Cooper as he prepares for his role as a weatlhy and arrogant NASCAR driver!

If you aren't able to view the above video, you can check it out  on YouTube.
Need for Speed opens in theaters everywhere on March 14, 2014!
Stay on top of all the Need for Speed news with these social media connections: