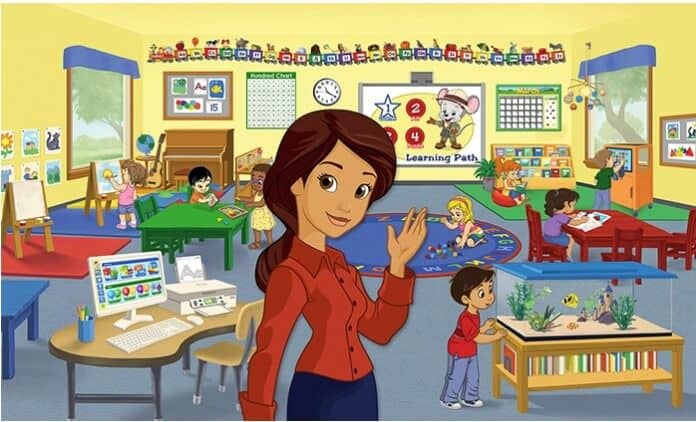 For a very limited time at Groupon, you can get a Free 2 month subscription to ABCMouse.com! This one will sell out fast so hurry over today! This offer is valid for new Groupon customers only.
When parents and kids explore ABCmouse.com, they don't see the same thing. Parents, for instance, see an expertly planned online learning experience. Kids, meanwhile, see a digital world brimming with games, colors, and fun.
As an award-winning early learning academy for ages 2-7, ABCmouse places thousands of learning activities right at the fingertips of young children. Here are a few things to know:
Design: Teachers and learning experts mapped out ABCmouse to seamlessly align with what children learn in school. But, parents and kids can still explore the site out of order or even customize their own path to success.
Virtual classroom: On this page, students can access their full curriculum by clicking buttons like "Reading," "Math," "Puzzles," and "Art and Colors."
Learning Path: This feature guides kids from one activity to the next. It also organizes all the activities on the site into a simple, step-by-step curriculum, allowing kids to make steady progress as they complete activities.
The numbers: All told, ABCmouse spreads more than 7,000 activities across eight different levels, which amounts to hundreds of hours of learning content. Plus, new games, lessons, and activities are added constantly so kids never run out of things to work on.
Offer details:
Promotional value expires 90 days after purchase. Amount paid never expires. There is no amount paid associated with this voucher. It only has a promotional value. Limit 1 per person/subscription. Valid for first-time subscribers only. Subscriptions may not be resold, transferred for value or redeemed for cash, except where required by law. Not valid with others offers. To redeem, must register credit card with merchant. After 2-month promotional period, subscriptions will automatically renew at the then applicable subscription rate unless canceled with merchant. See merchant's other Terms & Conditions. Merchant is solely responsible to purchasers for the care and quality of the advertised goods and services. Offer is not eligible for Groupon promo codes or other discounts.
This deal ends soon, so hurry over and see what great deals you can find at Groupon.com!