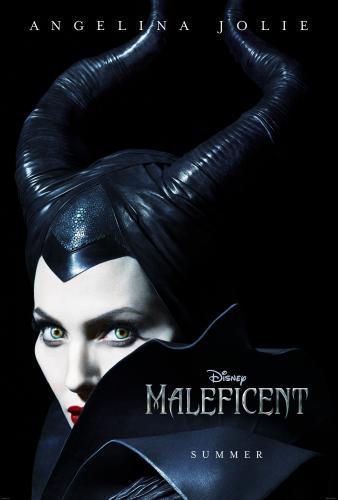 Maleficent, the untold story of Disney's most iconic villain from the 1959 classic Sleeping Beauty, reveals the events that hardened Maleficent's heart and drove her to curse the baby, Aurora.
The other night during the Grammy Awards Disney unveiled a sneak peek of Maleficent that is sincerely amazing. take a look here:

In my last post about Maleficent I predicted fantastic special effects in this movie. After seeing this trailer I'm pretty sure I can't be wrong!
To top off the excitement of more movie footage, Disney is also giving us the chance to download the new Once Upon a Dream by Lana Del Ray!
Award-winning, American singer-songwriter Lana Del Rey has recorded a unique reimagining of the renowned fairy-tale tune from Disney's classic animated film "Sleeping Beauty," which will feature in the end credits of the upcoming Disney film.

Lana Del Rey's Once Upon a Dream is free for a limited time, only on Google Play.  The song was made available as a free download today and will be available exclusively on Google Play through Monday, February 3rd.
Maleficent opens in theaters on May 30, 2014.
From Disney comes Maleficent—the untold story of Disney's most iconic villain from the 1959 classic Sleeping Beauty.

A beautiful, pure-hearted young woman, Maleficent has an idyllic life growing up in a peaceable forest kingdom, until one day when an invading army threatens the harmony of the land.

Maleficent rises to be the land's fiercest protector, but she ultimately suffers a ruthless betrayal—an act that begins to turn her pure heart to stone.

Bent on revenge, Maleficent faces an epic battle with the invading king's successor and, as a result, places a curse upon his newborn infant Aurora. As the child grows, Maleficent realizes that Aurora holds the key to peace in the kingdom—and perhaps to Maleficent's true happiness as well.

The film stars Angelina Jolie as Maleficent, Sharlto Copley, Elle Fanning, Sam Riley, Imelda Staunton, Juno Temple and Lesley Manville.

Maleficent is produced by Joe Roth and directed by Robert Stromberg, with Angelina Jolie, Don Hahn, Matt Smith, Palak Patel and Sarah Bradshaw serving as executive producers. Linda Woolverton wrote the screenplay.
Follow Maleficent online to stay on top of all the movie news: