This post brought to you by Blue Bunny Ice Cream. The content and opinions expressed below are that of Babysavers.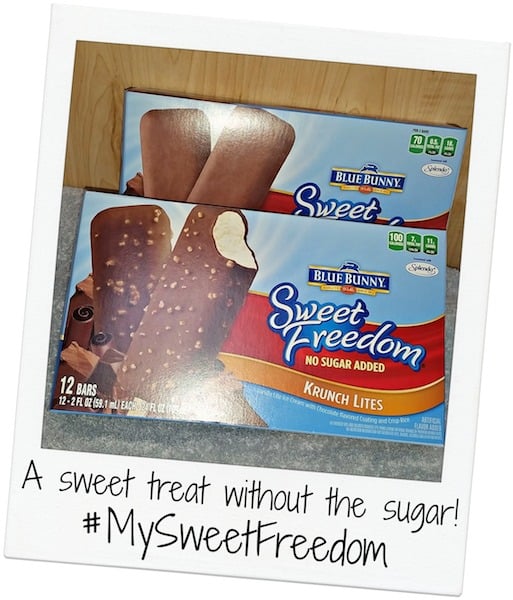 November is National Diabetes Month and November 14th is World Diabetes Day. It's a great reminder to eat healthier! It's also an excellent opportunity to find ways to have a healthier diet. After all, healthier eating is important in both the prevention of type 2 diabetes and management of diabetes.
In general, eating well means choosing foods that are lower in calories, saturated fat, trans fat, sugar and salt, then enjoying those foods in moderation. For a lot of people, the most difficult category to work with is dessert, snacks and treats.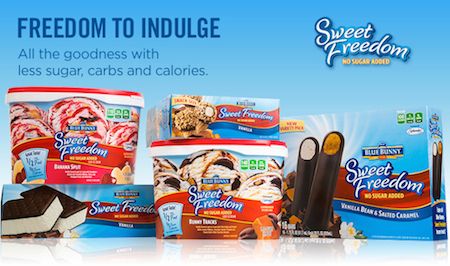 Blue Bunny® is making it easier to choose a healthier option when craving a sweet treat. Blue Bunny®'s Sweet Freedom line provides diabetics (and anyone looking for a sweet treat) with a sweet treat without the sugar!
The Blue Bunny® Sweet Freedom product line includes 10 different flavors of traditional, scoopable ice cream. The flavors range from basic vanilla to more interesting tastes like Double Strawberry and Bunny Tracks.
In addition to all those ice cream flavors, there are also a variety of Blue Bunny® Sweet Freedom novelties. I definitely prefer single portions to tubs of ice cream when it comes to eating ice cream at home, so all those novelties are right up my alley!  I'm a fan of both the Sweet Freedom Ice Cream Bar Krunch Lites and the Sweet Freedom Fudge Lites bars.
Both of these (along with the Blue Bunny® Sweet Freedom Vanilla Ice Cream Cones and the Sweet Freedom Vanilla Bean & Salted Caramel Variety Ice Cream Bars that I sampled a few months ago) remind me of the various ice cream treats I'd eat when I was younger. That's a good thing!
Learn more about Blue Bunny® Sweet Freedom products by visiting the brand's pages on Pinterest and Facebook!