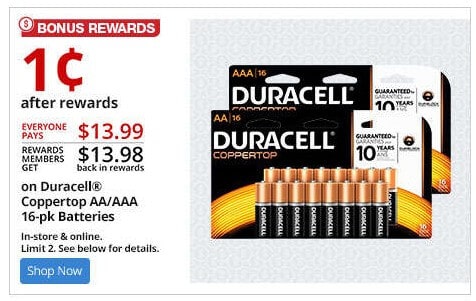 Through today (2/11) , OfficeDepot/Office Max is offering up a 16-pack of Duracell Coppertop AAA or AA Batteries for only $13.99. If you are a rewards member, you can get back $13.98 in reward bucks making the pack just $0.01!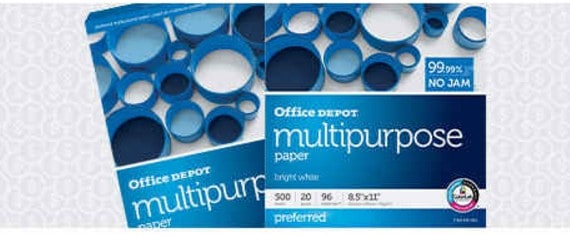 Also if you need paper, be sure to grab this great deal on copy paper too! After rewards pay just $1 for a ream of paper. You can get up to 3 at this price!
These great deals are available only to current rewards memebers. Not a member? Sign up today! It's free to join!