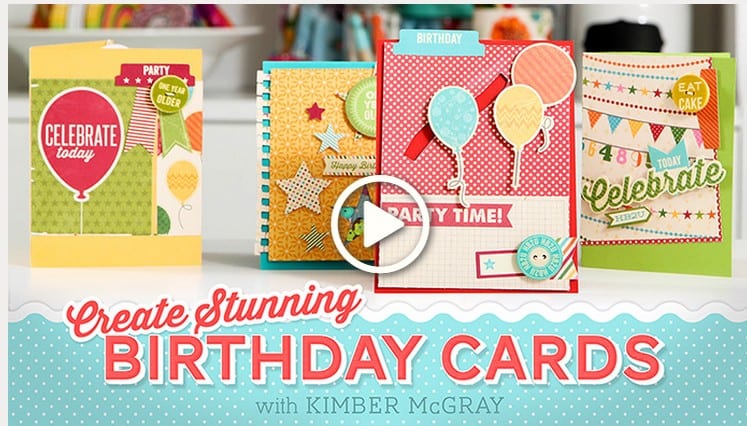 Sign up for Craftsy today and get access to some great FREE online classes! Classes on painting, cake decorating and more!
These handmade birthday cards are gorgeous! Take a free online class and learn how easy it is to make your own super fun cards!
Create four heartfelt birthday cards, each with unique, interactive features your loved ones will adore! You'll have as much fun making the cards in this FREE mini-class as you will giving them!
To find these fun FREE classes, follow these easy steps:
1) Sign up with Craftsy.com. It's FREE! Click "Join" in upper right corner of the page.
2) Use an email or your facebook account to sign up.
3) Select your Display Name (or choose "i'm done with questions for now" at the bottom).
4) Select your FREE Mini-Class!
It's that easy. Pick the one you want to get started with! Enjoy!