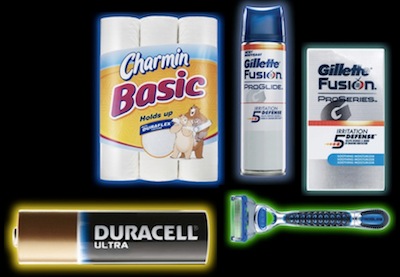 School's out, but those of us with little ones who aren't yet enrolled are rejoicing: we can finally get outside, go to the pool, have outdoor playdates and run errands across town without worrying about bundling up the babies from head to toe before stepping out the door! (Maybe that's just the Minnesota Mom in me talking!)
Then, suddenly, we're busy. Everyone is busy! While trying to stay on top of schedules, we certainly don't want to worry about is finding products that are best for ourselves and for our families. The Have You Tried This Yet? program from Procter & Gamble has plenty of innovative products for ourselves, for our families and for our homes that I'm hoping will improve your hectic summer schedule!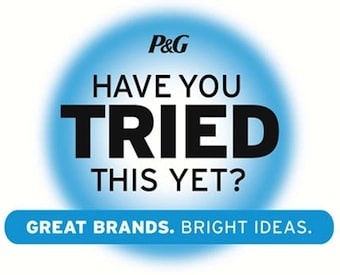 If you do have kids who are home after a year in school, you're probably already noticing that having them at home during the summer months definitely adds expenses. P&G's Have You Tried This Yet? program can help us all save on high-performance items like Charmin Basic, a toilet paper at an everyday great price that is 2X stronger*, that will take some of the stress off your wallet.
All of the advanced gadgets and games that are out there these days may make it tough to come up with creative activities that your kids will actually get into. Give them a glimpse of your own childhood and show them how to play an old favorite: flashlight tag! To ensure their flashlights will last for a full night of fun, load them up with alkaline Duracell Ultrapower batteries, which last a long time for those power-hungry devices.
And don't forget that dad's need products, too!  Gillette offers innovative products that help men fight back against the five areas of shaving irritation: : burning, stinging, redness, tugging and dryness. You can even pick up products that product their skin from harmful UV rays:
Gillette Fusion ProGlide Razor: thinner, finer blades for less tug & pull* and incredible comfort
(*First 4 blades vs. Fusion)
Gillette Fusion ProGlide Shave Gel:  helps defend against nicks and cuts, burning, stinging, redness and tightness thanks to an active soothing complex that works in three ways to defend against shaving irritation:

~Hydrates to soften hair
~Lubricates to help protect skin
~Cools to soothe throughout the entire shave

Gillette Fusion ProSeries Irritation Defense Soothing Moisturizer: helps fight dryness, burning, stinging, itching and tightness.  This moisturizer features a soothing complex that hydrates and restores moistures to soothe just shaved skin.
As we turn the corner and move into the hottest part of the summer, don't let your schedule get in the way of buying quality items for your family!  Visit www.pgtryit.com for ongoing updates plus information on everything Have You Tried This Yet?
Disclosure: I received a selection of the items featured in here to facilitate this post.