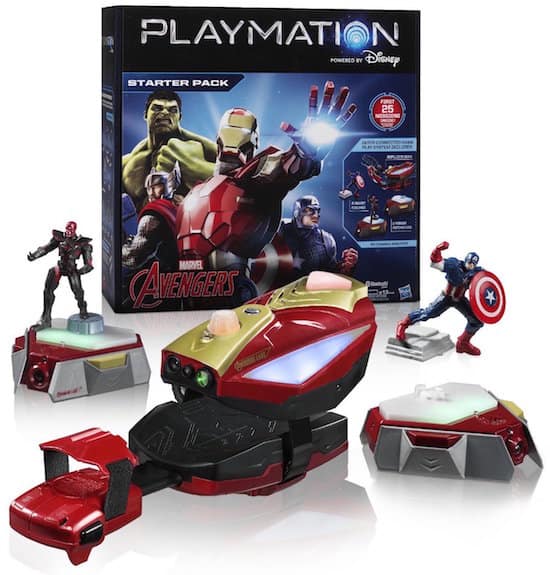 Here's a great gift for ages 6 and up: the Playmation Marvel Avengers starter pack! 
Playmation is the next step in the evolution of play, where digital gets physical and imagination gets real.

Inter-connected products with embedded content let players step into the world of Marvel's Avengers! Control the adventures with wearable gear that lets users feel the battle and puts them at the center of the action.

With the Playmation Marvel Avengers Starter Pack, players have the core products they need to carry out their first missions and fight alongside the Avengers in the battle to defend Earth from Ultron!

The Starter Pack comes with 4 locations and 25 missions out of the box so that players can jump right into the action! This Iron Man-inspired Repulsor Gear with motion-sensing technology puts players in the Avengers action.

Players can strap on the gear and use the motion-based controls to battle their way through missions with three different blast modes, blocking, dodging, sneaking, running, jumping and more. Power Activators bring missions to life with over 20 different enemies, and can load Smart Figures to interact with each character.

Players can feel like part of the battle as the Repulsor Gear vibrates with every blast and activates awesome light and sound effects.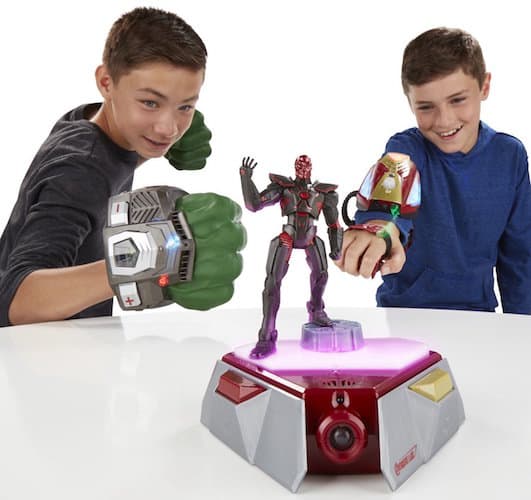 You can still order the Playmation Marvel Avengers Starter Pack online from Amazon.com, but there are a few other options if you want it today.
Target: Order the Playmation Marvel Avengers Starter Pack from Target.com. If it's in stock you can pick it up right away from your local Target store!
Walmart: Order the Playmation Marvel Avengers Starter Pack from Walmart.com. You'll be able to pick it up today if it's in stock at your nearest store!