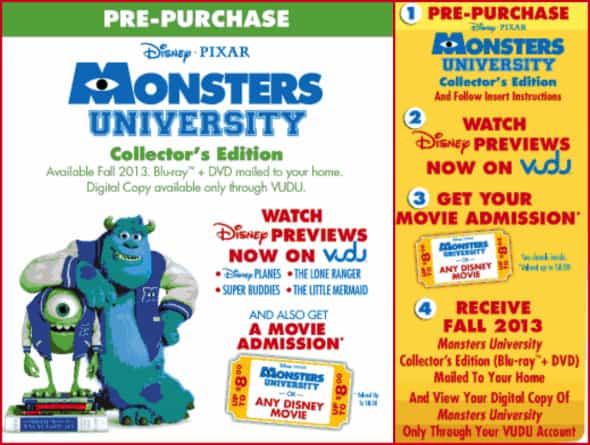 The newest Disney Pixar movie is still going strong in theaters, but it's not too early to pre-order Monsters University and enjoy some fabulous perks while you do it!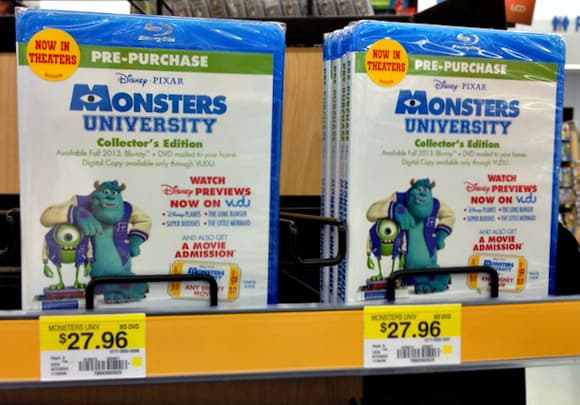 Earlier this week I went to Walmart to pre-order Monsters University  in a Collector's Edition 2D Superset, which includes:     
Monsters University Blu-ray disc

Bonus Blu-ray disc
Monsters University DVD
Monsters University digital copy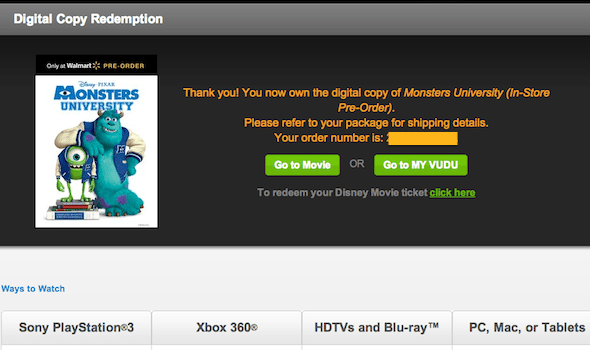 Pre-ordering Monsters University was so simple. It just involved paying for the case, then bringing it home and opening it. Then I just entered a code online, provided my shipping address and received a confirmation that
There are some great perks included with this set. In addition to the movie itself, I want to share three great reasons to Pre-Order Monsters University Now!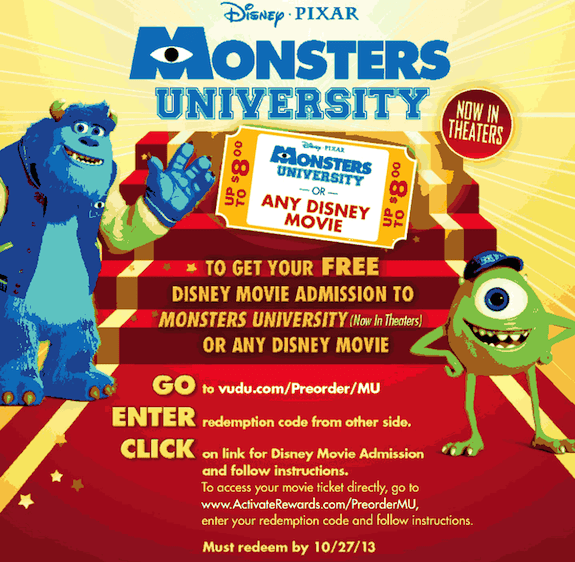 1. Movie Cash to see a Disney movie for FREE: Every Monsters University Pre-Order comes with a code that you can use to easily redeem online for FREE admission to any Disney movie (up to $8)! You just print out your certificate and use it at the movie theater to see one of the following current or upcoming movies:
Monsters University

The Lone Ranger

Planes (in theaters on 8/9/13)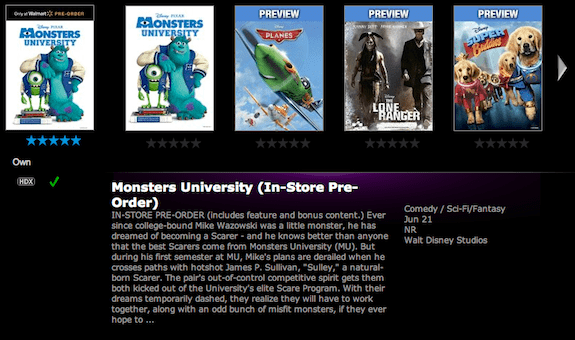 2. Disney movie Sneak Peeks: When you buy the Monsters University Pre-Order and complete the registration online (you need to do this to have the set mailed to you on the release date) you'll have access to exclusive Disney sneak peeks on Vudu.com! The sneak peeks I can see right now include:
Planes

The Lone Ranger
Disney Super Buddies
The Little Mermaid Diamond Edition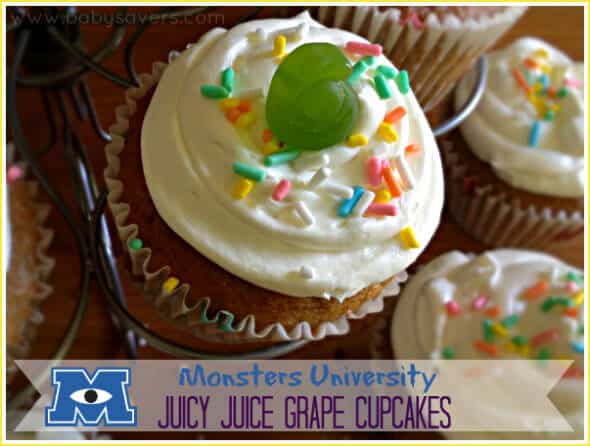 3. Cupcakes and Juicy Juice! Cupcakes? Stick with me. Every Monsters University Pre-Order comes with a coupon for $1.50 off two Juicy Juice products. Use that coupon, save money and make some Juicy Juice grape Monsters University cupcakes!
You can pick up your Monsters University Pre-Order package (just like mine) at Walmart through July 19th, and your DVD/Blu-Ray set shipped to your door in Fall of 2013. I can't wait to receive mine, but I'll be enjoying the perks offered with the pre-order today!