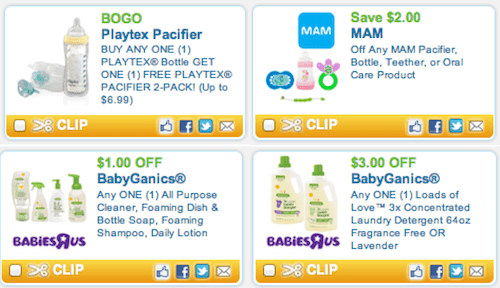 With the Holiday upon us, it's time to save money on the basics to make more room in your budget for Holiday gift shopping.
There are 4 great printable baby coupons available on Coupons.com right now! Whether you are shopping for your own little one or putting together a baby shower gift, checkout the following coupons and save:
Visit my printable coupon page to find the newest manufacturers coupons!