Full disclosure: this article is financially supported by Cottonelle.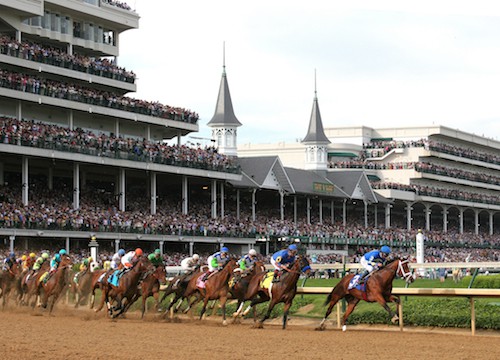 I love that a unique outfit can be planned around any event, and I can't think of a more fun event to dress up for than the Kentucky Derby!
It's pretty obvious that I enjoy shopping for babies and little kids, but I also rarely indulge in expensive items for them. Let's face it–they grow too quickly and get too messy to spend a fortune on clothes.
But sometimes, when I've had enough fun daydreaming about my own wardrobe, it's fun to dream about dressing my daughter up in clothes without ever worrying about the price tag. So when I thought about getting my family Race Day Ready for the Kentucky Derby, I decided to ask myself, what would a little girl wear to the Kentucky Derby? Then proceeded to do a pretend dress up session for my daughter, Piper.
Let me just say, dream-shopping for a little girl's Kentucky Derby outfit is fun! Here's what I came up with: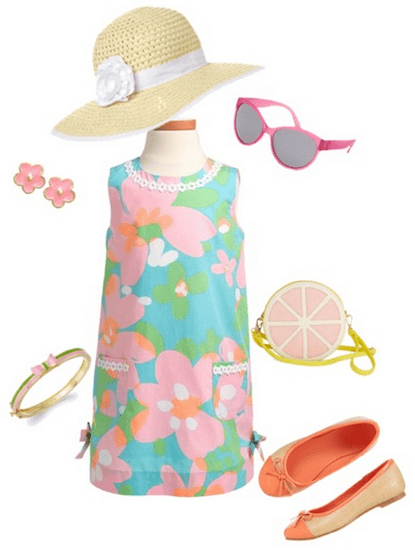 (links to everything shown above coming soon!)
In the end, it doesn't matter what you or anyone in your family wears on Race Day; you're not totally ready until you're feeling confident.
And this, my friends, is where Cottonelle toilet paper and the Kentucky Derby come together! Cottonelle understands what it means to be clean, fresh and confident, and they visited the Kentucky Derby this year to educate America on that very topic.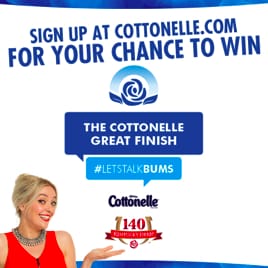 Cottonelle and spokesperson Cherry Healey was at the Kentucky Derby this year making sure that no toilet seat was left unturned in their quest to educate America on a better way to clean.
Before celebrities hit the red carpet and the races, they first stop in the Cottonelle-sponsored green room to relax and freshen up. Cottonelle will be on-hand in what they're dubbing the "Clean Room" with refreshments, a hair and makeup touch-up/refresh station and a fun opportunity to chat with Cherry.

As part of a partnership with daytime talk show "Bethenny," Cherry will be spending her day mingling with celebs to find out how they get red carpet ready – all as part of a show segment giving a sneak peek inside the Derby.

With more than 165,000 people attending the Kentucky Derby each year, the bathrooms are nearly as trafficked as the betting windows. Cottonelle is upgrading the bathroom experience onsite, providing Cottonelle TP and flushable cleansing cloths across the bathrooms giving attendees the opportunity to get clean and fresh while at the race.
The Cottonelle Kentucky Derby Great Finish Sweepstakes will reward 15,000 Americans with a 1-year supply of Cottonelle products if the #1 and #2 positioned racehorses place in that order during the Kentucky Derby.
Enter the Great Finish Sweepstakes by following these steps (and visit the sweepstakes page for the official rules):
1. Visit the Cottonelle landing page.
2. Click on the Cottonelle Great Finish Giveaway
3. Click on Sign up now
4. Register for the Cottonelle Updates website
Do you love the styles of the Kentucky Derby? How would you dress up to get Race Day Ready?
Disclosure: Babysavers.com receives a small payment for each click of a link in the above post (which offsets the costs of running this site at no cost to you). Please show this post some love!