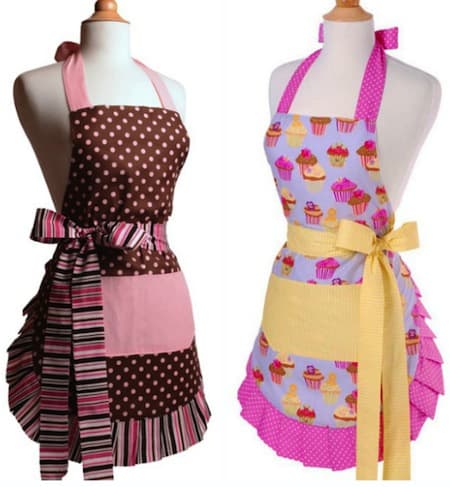 Hurry over to FlirtyAprons.com and shop their sale where you'll save 40% off their most popular apron styles!
Just use FlirtyAprons.com promo code FLASH40 at checkout and you'll save 40% on any of these six super-popular aprons, including the Original Frosted Cupcake design! At 40% off, prices start at just $18, and these are ideal holiday gifts.
I've given Flirty Aprons as gifts more than once over the years, and the recipients have always been thrilled to receive such cute and unique designs.
There are only a limited number of sale aprons available, so shop now while you can still have your pick of aprons!
Shipping for one apron starts at just over $4.