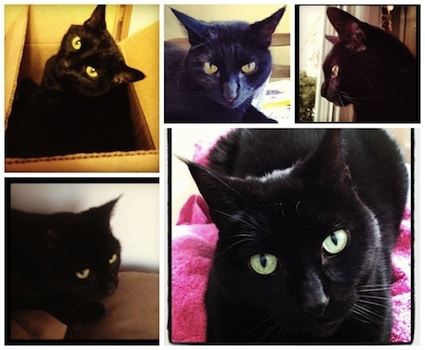 Every cat and cat owner has a special story. I shared my cat story earlier this month. My two kitties, Belle and Nova, are quirky and mean, but they're mine and I love them!

Now through July 31st, you can participate in the Purina Cat Chow Real Stories Project Contest by submitting your own cat relationship story at YourCatStory.com. I just wrote about Belle and Nova and entered their story tonight. It was fun to write and quick to submit. It was also great to read the other stories other people have submitted about their cats!
The contest submission deadline is July 31st. After that, Purina Cat Chow will narrow the stories down to 10 finalists. Consumers will vote on their favorite cat stories between August 28th and September 18th at www.yourcatstory.com. The winners will be announced on or about October 1, 2012.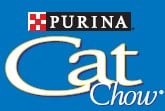 Purina Cat Chow believes that someone should should always be there for all of us and our cats! The brand is a supportive and reliable resource for everything feline. You can head to YourCatStory.com and click on the CatChow link near the bottom of the page to hit up Purina for tons of information on cat behaviors, nutrition, health and more.
From there, be assured that Purina's team of top cat experts, combined with the Purina Cat Chow community of Facebook, are committed to offering cat people a place to share, learn and connect with others!
Will you be entering the Purina Cat Chow Real Stories Project for your chance to win $5,000 and a year's supply of Purina Cat Chow? Leave a comment and let me know so I can go look for your story!
Purina® Cat Chow® partnered with bloggers such as me to help educate us all about their Real Stories Project. As part of this program, I received compensation for my time. They did not tell me what to say. Purina Cat Chow believes that consumers and bloggers are free to form their own opinions and share them in their own words. Purina Cat Chow's policies align with WOMMA Ethics Code, FTC guidelines and social media engagement recommendations.