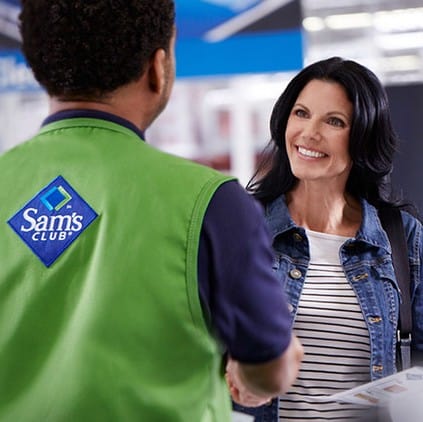 Hurry over to Zulily and score this HOT deal on a 1-year Sam's Club membership. Pay only $45 and get 6 months free, a $20 gift card and a savings package worth up to $155!
This exclusive $45 offer includes:
One-Year Sam's Club Savings membership + 6 months FREE
One complimentary spouse or other household member
$20 gift card
Savings Package (up to $155 value)
As a Sam's Club® Plus new member, you'll also receive:
$10 in Cash Rewards for every $500 in qualifying purchases, up to $500 annually*
$120 in special members-only Instant Savings offers** (Must redeem voucher by Aug. 31, 2016 to receive these offers. Offers are valid 30 days after voucher is redeemed to activate membership.)
More than $4,000 in additional Instant Savings** offers, valid for a limited time between June 24 and July 19, 2016 (Must redeem voucher to activate membership by July 19, 2016 to receive these additional Instant Savings offers)
Early shopping hours, 7 am Monday – Saturday (hours may vary by club)
I use a warehouse club for select items: Our Sam's Club has prices on milk and gasoline that blow everywhere else out of the water. With this offer, I'd consider the Sam's club membership practically FREE because I'd definitely realize the value of the freebies offered with the purchase!
Hurry–this Zulily's Sam's Club membership offer is only available for a limited time! This offer is available only to new members!