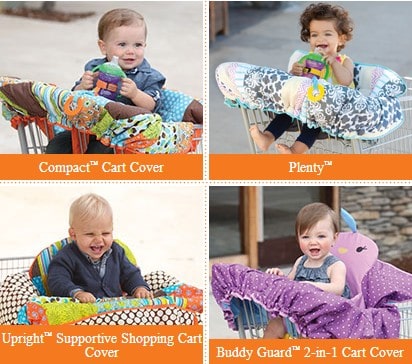 For a limited time, you can Save 15% off Infantion Shoppig Cart Covers PLUS get FREE Shipping! No promo code required!
There are 8 styles to choose from with prices starting at $21.24 after discount. A couple styles have already sold out, so hurry over to pick out your favorite today.
Shoppig Cart covers are really a mommy necessity if you ever have to take baby to the grocery store. And right now you can save 15% off some great styles, plus have it shipped to your home for FREE!
These would also make a great baby gift! The free shipping is espeically nice if you have to send the baby gift to someone!