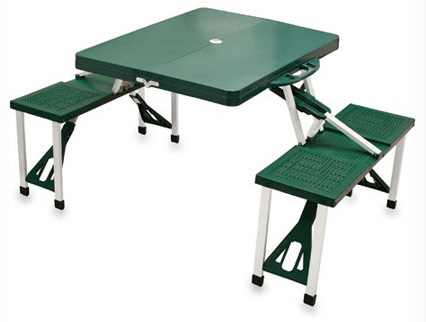 The Outdoor Furniture Picnic Table in Hunter is on sale for $76.00 at Wayfair right now. That's 33% off the regular price of $111.95!
Product information:
Materials: ABS plastic with aluminum alloy frame
Four seats
Table Weight Capacity : 20 lbs
Product Weight: 21 lbs
Dimensions: 13″ H x 34″ W x 5″ D
Shipping is free for this item!
Shop the Wayfair clearance section for more great deals, including open box items.  Remember, the quantities of sale and clearance items on Wayfair.com are limited and the prices can change at anytime. If you see something you like at a price that works for you, you may want to buy it before it sells out.
Sign up for the Wayfair Rewards Program if you're not already a member.