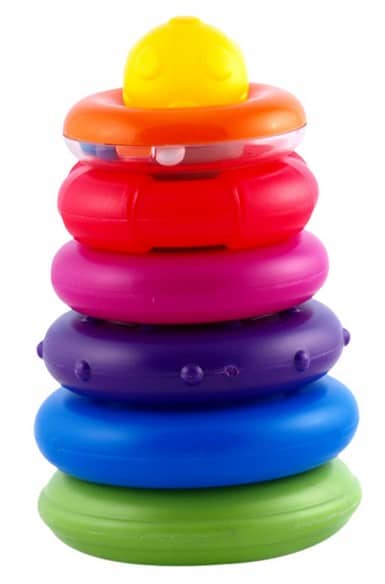 Currently Kmart.com has the Sassy Stacking Rings on clearance for just $6.99! That is 33% off the regular price of $8.99. Great gift for baby!
Pop the ball on and off the top to allow baby to stack and unstack the rings
Re-stack the rings with the largest on top
Pop the ball back on top and Rock and Roll Ring Stacker will roll in a straight line
Rattle ring encourages hearing as baby plays with product
Shipping is FREE if you choose in-store pick up!