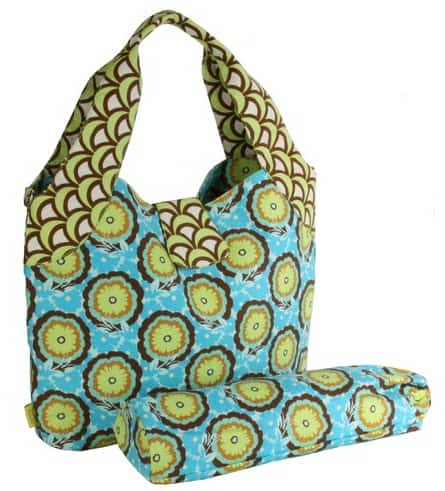 The Amy Butler Tulip Diaper Bag in Buttercups Turquoise is on sale for $96.00 at Wayfair right now. That's 40% off the listed price of $160.00!
Product information:
Constructed of organic cotton
Sweet coordinated contrast fabric handle
Interior pockets including bottle pockets and coordinated contrast lining
Sturdy fabric handles gracefully contour the generous opening
Complete with stroller straps
Another diaper bag that doesn't compromise smart style to appease the diaper set
Laminated changing pad and case all in coordinated contrast prints
Dimensions: 15″ H x 18″ W x 4″ D
Shipping is free for this item!
Remember, the quantities of sale and clearance items on Wayfair.com are limited and the prices can change at anytime. If you see something you like at a price that works for you, you may want to buy it before it sells out.
Sign up for the Wayfair Rewards Program if you're not already a member.