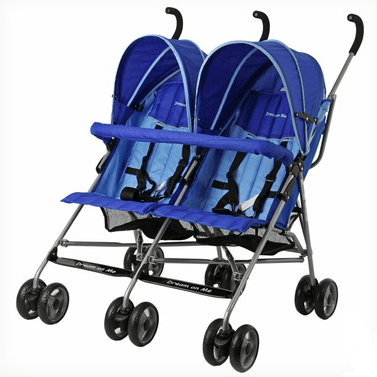 The Dream On Me Twin Stroller (in Blue) is on sale for $59.32 at Wayfair right now. That's 40% off the list price of $98.87!
Shipping is free for this item!
Remember, the quantities of sale and clearance items on Wayfair.com are limited and the prices can change at anytime. If you see something you like at a price that works for you, you may want to buy it before it sells out.
Sign up for the Wayfair Rewards Program if you're not already a member.