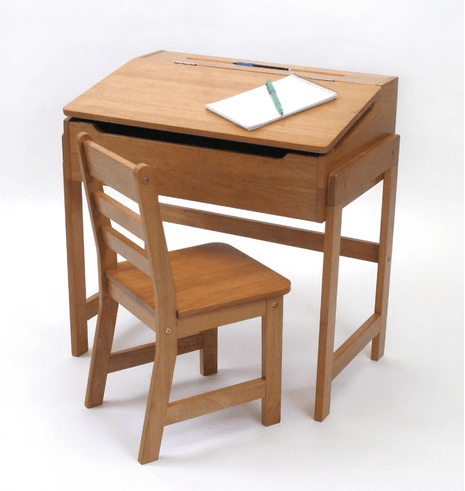 The Lipper International 26″ W Art Desk and Chair (in Pecan or Acacie) is on sale for $113.99 at Wayfair right now. That's 43% off the list price of $200.00!
Also on sale is the P'kolino Klick 17″ Writing Desk and Cube Chair (in Red) for just $177.80.  That's 30% off the list price of $249.99!
Shipping is free for these items!
Remember, the quantities of sale and clearance items on Wayfair.com are limited. If you see something you like at a price that works for you, you may want to buy it before it sells out.
Sign up for the Wayfair Rewards Program if you're not already a member.