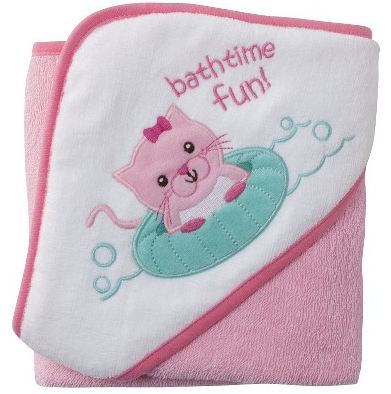 Purchase Circo Baby Hooded Plush Towels for only $4.98 (Regularly $9.99) at Target! They have a Circo Baby Girls' Kitty Plush Hooded Towel-Pink, a Circo Baby Boys' Puppy Plush Hooded Towel-Blue, or Circo Baby Duck Hooded Plush Towel.
If you have a Target Red Card you can save an additional 5% making them only $4.73, plus your order will ship for free!
These towels are 100% cotton making sure they are super soft against baby's skin and the hood is great at keeping your baby warm straight from the tub since the majority of heat escapes from their head.  I have used hooded towels with each of my children and I can tell you this is an awesome price!