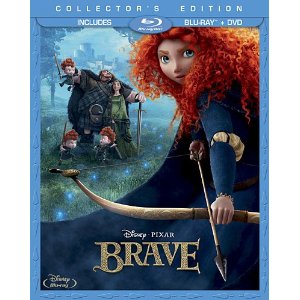 Amazon currently has the 3-disc Collector's Edition of Disney's BRAVE on sale for $19.99. That's 50% off the list price of $40!
If you want even more of this movie, you can also save 44% on the BRAVE 5-Disc Ultimate Collector's Edition!
It almost goes without saying that I love Brave! The animation of Merida's hair is reason enough to watch this movie. As one commenter said:
The three hardest things for this kind of animation to pull off is moving water, the bustle of clothing, and the movement and texture of hair. Future animators should see this movie. THAT PERM is what ambition looks like.