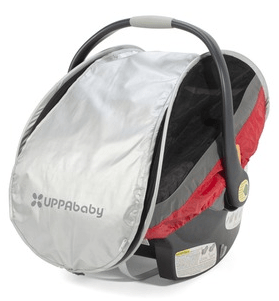 The UPPAbaby Cabana Infant Canopy in Grey is on sale for $14.20 at Wayfair right now. That's 50% off the regular price of $28.40!
Product Features:
Canopy
SPF protection – blocks 80% of sun's harmful rays
Folds into its own convenient travel bag
Pop-open action requires no assembly, fold out wind and rain protection layer
Shipping is free for this item!
Remember, the quantities of sale and clearance items on Wayfair.com are limited and the prices can change at anytime. If you see something you like at a price that works for you, you may want to buy it before it sells out.
Sign up for the Wayfair Rewards Program if you're not already a member.
You'll have access to even more extra-hot deals when you Like BabySavers on Facebook!