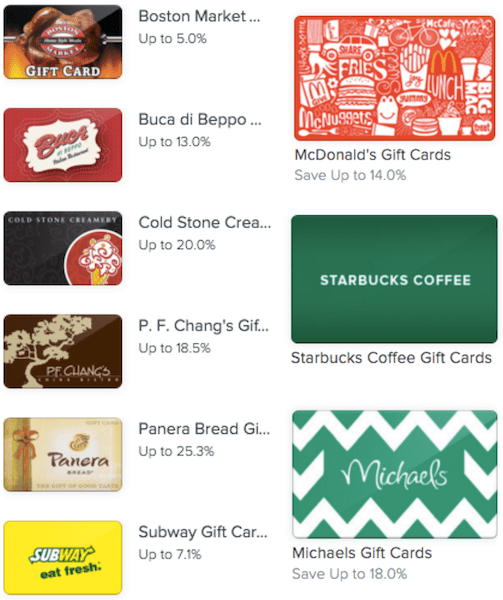 I just got a $25 Panera gift from from Raise.com for just $10.06!
Raise.com sells discounted gift cards, and right now, you can use Raise.com promo code SAVE10 to save an additional $10 on any gift card purchase.
Since there are a lot of gift cards for popular places (Subway, McDonalds, Starbucks, Panera) priced at $25 or less, that means you'll save over 50% of the face value of the gift card. Even if you opt for a higher priced card you're still getting a huge savings!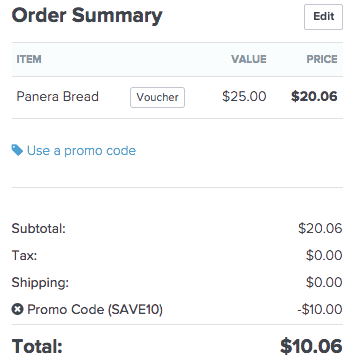 I bought a $25 Panera gift card for just $10.06. It usually costs between $25 and $30 for my family of 4 to eat at Panera. Next time it will be so much less!