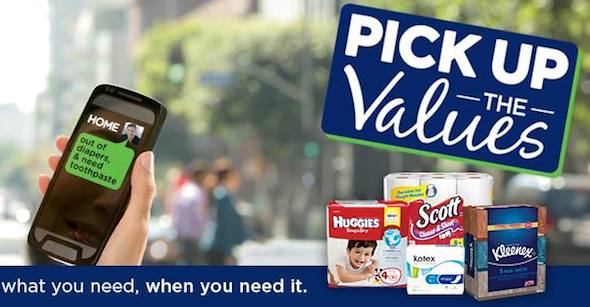 I love summertime. Maybe I appreciate it so much because I'm a Minnesota Mom blogger and a stay-at-home mom; I (voluntarily) feel the confining effects of our long, harsh winters. Since there aren't many days where I have outside commitments, both the cold and snow make it very easy to stay home with my little ones and shelter us all from the effects of winter.
Once the warm weather comes around, I'm jumping for joy, but most of my friends (especially those who work outside the home), can't help but feel anxious about summer vacation.
As a kid, summer vacation means freedom, friends and fun. For a parent, summer vacation can mean a lot of activity juggling and scheduling adjustments.
Since most Minnesota parents I know don't want to deny their children those new experiences and fun activities that are only available for a few months before the weather turns cold again, we all just deal with the stress summer vacation causes. But that doesn't mean we couldn't use some ideas and suggestions for balancing it all!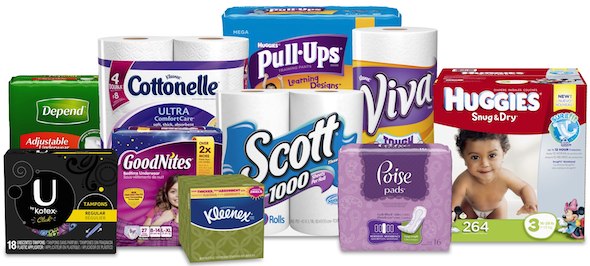 I know that Kimberly-Clark and PickUpTheValues.com can help keep my own household stocked with all sorts of essential items during this busy time of year, and they make it easy to save money on those items we all need the most!
Pick Up the Values offers seriously valuable printable coupons to use on products necessary for nearly any household with young children.
What sorts of products? Paper towels, diapers, training pants, baby wipes and much more! Right now I'm seeing coupons for these brands and products:
Huggies diapers
Huggies baby wipes
Huggies Little Swimmers
Pull-Ups training pants
Pull-Ups big kid wipes
Viva paper towels
Scott bath tissue
Scott Naturals flushable cleansing cloths
Scott paper towels
Other brands that we'll likely see savings for in the future on PickUpTheValues.com include:
Kleenex
Cottonelle
U by Kotex
Poise
Depend
I'm telling you, I've used every single product on that top list, and most are on my preferred products list. If I have a good coupon for any Scott or Viva items, I'm definitely going to use it to get a quality product at a great discount!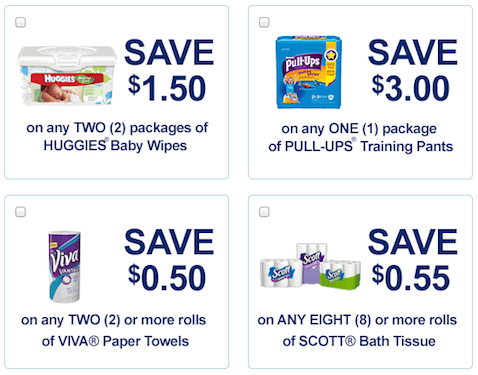 I'm extra-happy to see that the coupons on PickUpTheValues.com are good. Example: you can get a Huggies printable coupon to save up to $3 on a single pack of diapers right now!  These coupons help keep money in your wallet and help keep your family's needs met all summer long
If you have any essentials on your shopping list, be sure to check Pick Up the Values before heading to the store. You'll be able to print several coupons for everyday products, giving you the savings on what you need, when you need it!
Like Pick Up the Values on Facebook and follow@PickUpTheValues on Twitter to be on top of valuable information, promotions and contests.
Visit PickUpTheValues.com to see the savings available now. Be sure to check it every time you shop, since we never know when new coupons will be available! 
Disclosure: This post provided by Kimberly-Clark and/or the associated PR company. All experiences and opinions are honest and genuine.  Please see my disclosure policy for more information.