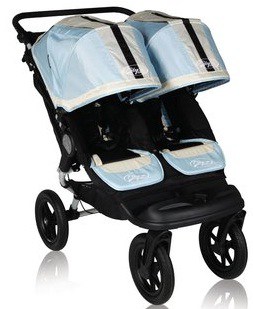 If you've ever shopped for a Baby Jogger stroller, you know how hard it is to find a deal on one, especially one with no tax and free shipping!
Several Baby Jogger strollers (single and double models) are on closeout at Diapers.com, and you can save up to 41% on list prices. If you're a new Diapers.com customer (or if you know someone who can place the order and receive it for you) you can use Diapers.com coupon code BABY9544 to save an extra 15% off your order.
See all the Baby Jogger strollers here!