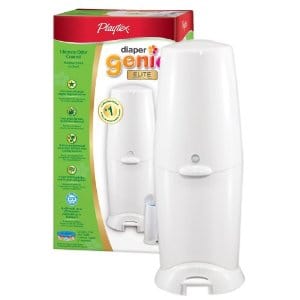 Amazon is showing a few good prices on popular diaper pails made to contain disposable diapers until you're ready to make a trip out to the trash. Here's what I'm seeing:
The Playtex Diaper Genie Elite Diaper Disposal Pail is $34, that's 40% off the list price of $57!
     formerly known as the Diaper Genie II Elite
The Munchkin Arm & Hammer Diaper Pail with Complete Odor Control System is $22.99. That's 43% off the list price of $40!
I actually had both of these diaper pails and reviewed each of them. See these posts for my take on either of them:
Either or both ship free when you spend $25 or more.