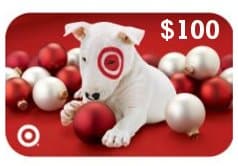 Our family's finances are at the core of many of my thoughts every day. I feel that keeping a good handle on our money situation is big portion of my number one responsibility: to care for our two little ones. Some people may not fully agree with that philosophy, but following that principle keeps us out of debt, keeps our bills paid and motivates me to save money for our family's future.
My husband and I have an automated system that funnels a certain amount of money into our savings account each week. Just last year, however, it hit me that time slips away quickly, and we needed to start thinking about saving money for Haiden and Piper's future education. With current estimates showing that a college education will cost at least $36,000 a year (at an in-state, public university that doesn't include housing costs, books or additional expenses!), I knew we had to start saving if we wanted any hope of being able to help our children with the burden of educational expenses.
After a few conversations but no real action on the topic, I finally decided that starting to save with something, even something small, was better than doing nothing. So new accounts were opened and we've added automatic savings into those accounts, too.
I don't feel great for admitting this, but the truth is that the money is slowly, very slowly, growing in plain old savings accounts with those terrible interest rates that go hand-in-hand with our economy. Again, I know that it's better than nothing, but I'll be researching a better plan of action for that money within the next few months to get it in the best possible place for education savings.
The Gerber Life College Plan was designed to help parents like me save for my family's future. With guaranteed growth, flexibility, and affordable fixed monthly contributions, this program might be the right choice for you and your own children. You can even compare the features and benefits of the Gerber Life College Plan with other savings options, like 529 plans, traditional savings accounts, bonds and more!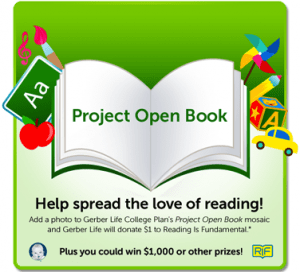 Gerber Life is also hosting a great sweepstakes! Visit the Gerber Life Insurance Company page on Facebook to upload your baby's photos to the Project Open Book picture mosaic. For each photo added to their mosaic compilation, Gerber Life will donate $1 to Reading Is Fundamental, a great nonprofit organization that provides books to children in underserved communities across the country.  In addition to helping these deserving children you'll also be entered to win $1,000 and other great prizes!
I'm also excited to offer a giveaway in conjunction with the Gerber Life College Plan. One lucky reader will win a $100 Target gift card! 
There are some great ways to earn extra entries into this giveaway! All mandatory and extra entries must be submitted within the Rafflecopter Giveaway box below. 
If you're reading this article in an email newsletter, feed reader or a mobile device, you may not see the above Rafflecopter box. Please visit babygoodbuys.com and enter the giveaway there. 
a Rafflecopter giveaway
All entries must be done in the giveaway box above.
As always, if you have any trouble entering this giveaway, or if you have any questions, please contact me! 
I wrote this post while participating in a campaign for Gerber Life. I received a gift card to thank me for taking the time to participate.