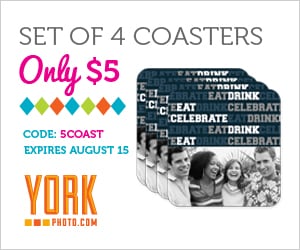 York Photo is currently offering all customers 4 customized photo coasters for just $5. Just use YorkPhoto.com promo code 5Coast to get in on the deal.
Shipping is still $5.99, but this would be a great gift for grandparents for a total cost of $11!
If you're new to York Photo you'll also  get 40 FREE 4×6 photo prints!