Most of the time, I think it's pretty cool that Amazon makes recommendations based on my past purchases. It's helped me discover new books I want to read and complimentary products for stuff I've already bought.
But lately, every single time I visit Amazon's homepage, this is what I see: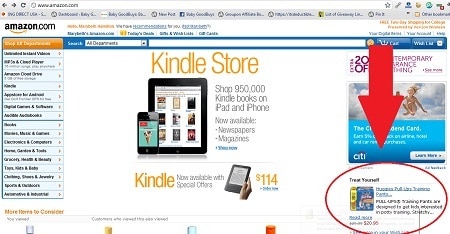 Let me zoom in on that for you: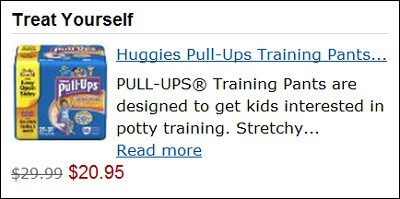 Sorry, Amazon, no matter how many times I shop for training pants, Pull-Ups are NOT a treat!