Have you ever heard of Swagbucks? It's a completely free site that rewards you for all of the things you're already doing online: searching, watching videos, playing games, taking surveys, shopping and more.
Personally, I've used Swagbucks for over 5 years and I've earned over $2500 in Amazon and Starbucks gift cards. It takes only You can do the same! 
As you do your online activities, you'll earn points, called SB, which you can redeem for all sorts of gift cards in the Rewards Store. Choose the activities you like or have time for – how much you earn is up to you!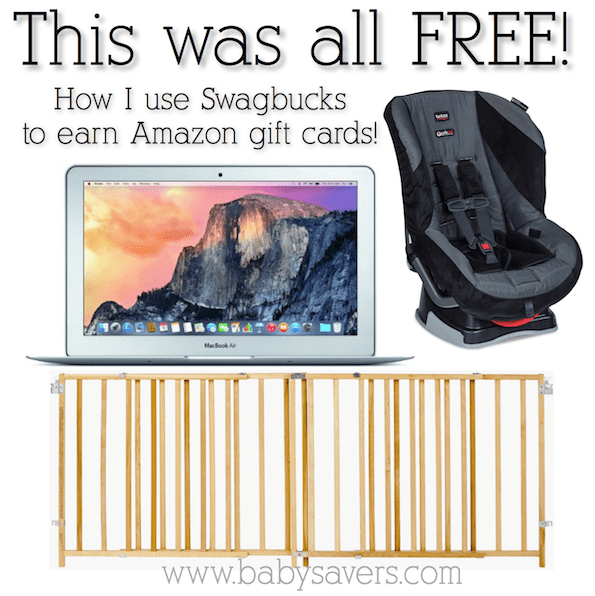 I'Over the years, I've earned enough Amazon gift cards to buy a Macbook Air, a special baby gate and a Britax car seat. I've also earned plenty of Starbucks gift cards to treat myself and my husband to coffee many times!
Sign up for Swagbucks and join me!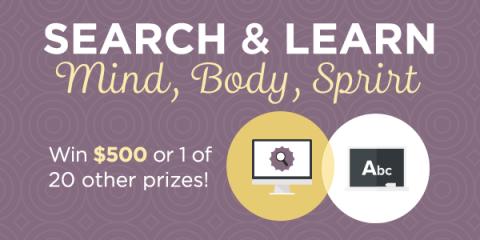 From January 4th through January 8th you can earn extra SB when you play Swagbucks Search & Learn: Mind, Body, Spirt.
Here's how it works:
1. Visit Swagbucks.com and Go to the Search & Learn page (you can get there from the button on top left of the Swagbucks home page) every day from January 4th – January 8th.
2. Each day Swagbucks will have 5 questions in one of these categories:
Health Nuts
Yoga and Yogis
Meditation Dedication
Gym Rats
Couch Potatoes
3. You can either click on the category card OR search from your Swagbucks Search Engine to find the correct answer.
4. Once you find the answers to all 5 questions, click on the button that says Win 500 SB on the Search & Learn page and complete that day's survey.
5. Each correct answer will enter you into a drawing to win one of 5 prizes of $5*! That means you can be entered up to five times each day!
6. Swagbucks will announce the 5 winners the following day at 10am PDT/1pm EDT (Friday's winners will be announced the following Monday).
Finally, when you use Swagbucks Search as your defaulted search engine during the  promotion, you will be entered (up to 5 times per day) into a drawing to win the following prizes:
Grand Prize  ::  $500*
Runner Up Prizes (20)  ::  $5*
*All winnings will be paid out in SB. Winners of the Grand Prize and runner up prizes will be announced on Friday, January 15th.
If you signed up for Swagbucks in the past but stopped using it, I'm urging you to try it again.
A lot of the SB earning methods and opportunities have changed recently, and I'm guessing your balance will increase much faster than you think it will!