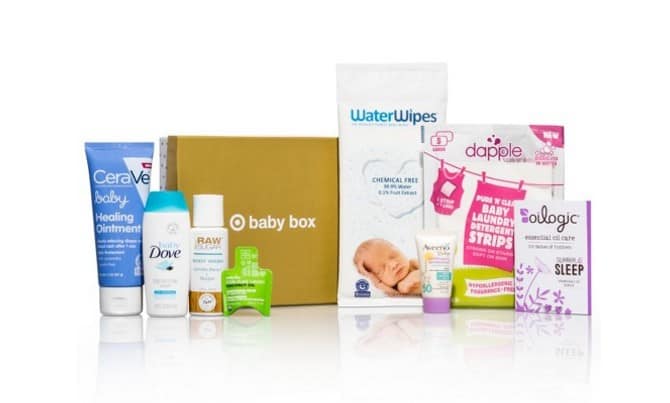 Right now at Target.com you can get this great Target April Baby Box for only $5.00! It is filled with some great products by favorite baby brands we all love.
Here is what you get:
We've hand-picked products to help you discover solutions to care for your little one. This super-cute box has a bit of everything – from skin care to wipes to laundry detergent strips. There's even a little something for you. If you love the samples as much as we do, find the full-size version at Target.com/BabyBox.
This is a one-time purchase. In order for more guests to enjoy Baby Box, there will be a purchase limit of 1 box per order.
CeraVe® Baby Healing Ointment (3.0 fl oz) is formulated with three essential ceramides to help repair and restore the natural skin barrier. It helps treat and prevent diaper rash. It also helps protect, soothe and relieve extremely dry, cracked and chapped skin. It is gentle on skin, non-irritating and hypoallergenic. Plus it is accepted by the National Eczema Association.
If you have a Target RedCard you can get an extra 5% off! Head over to Target.com and get yours today!